May 2, 2019 Nashville, Tenn.
Chris Karbowiak speaks to Economic Club of Nashville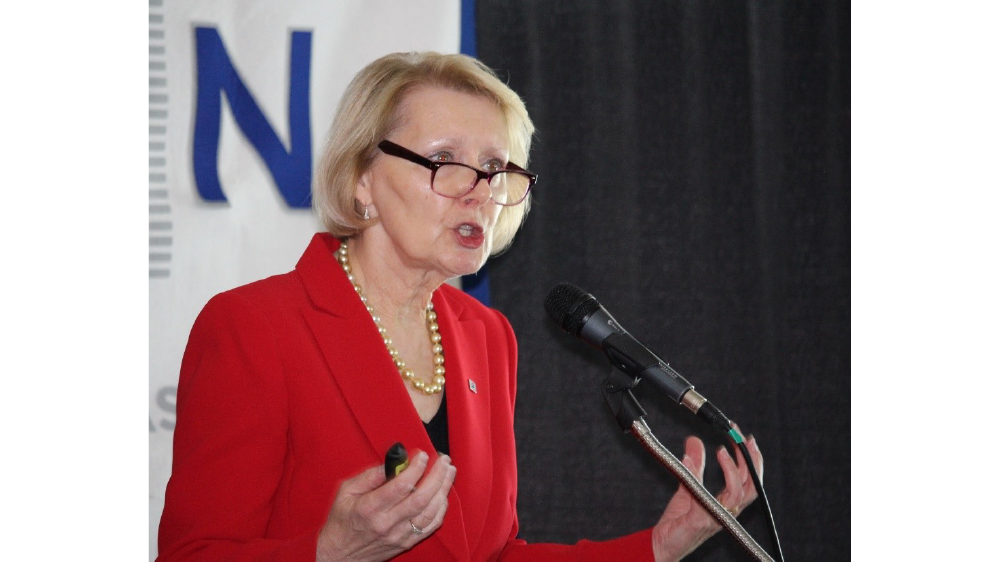 Chris Karbowiak, Chief Administrative Officer, Chief Risk Officer, and Executive Vice President, Bridgestone Americas, recently spoke to the Economic Club of Nashville (ECON). Her presentation included details about Bridgestone Tower, Bridgestone Operations Center and the company's footprint in Middle Tennessee, throughout the state of Tennessee, and globally.

ECON is a local civic and service organization. ECON, formerly the Exchange Club of Downtown Nashville, has been serving the Nashville community since 1920. The organization holds lunch meetings at Bridgestone Arena each Tuesday where community leaders discuss economic, political, and social issues of special interest to Nashvillians. In addition, ECON supports key nonprofit organizations such as the Exchange Club Family Center, Cheekwood, NeedLink Nashville, and its own Cultural Assistance Program. The Cultural Assistance Program was formed in 2014 and provides opportunities for children and their families to participate in Nashville's cultural and arts programs.