Aug 15, 2018 NASHVILLE, TENN.
Firestone Building Products celebrates renaming of Waukesha Plant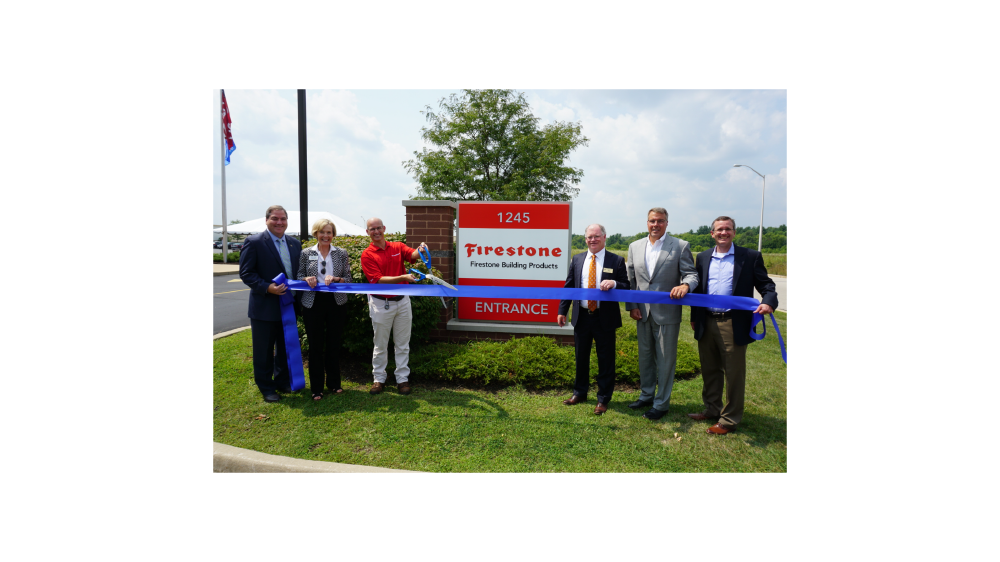 Firestone Building Products (FSBP) celebrated the renaming of its Gaco Western Plant in Waukesha, Wisconsin, with a ceremony including FSBP and Waukesha elected officials on Monday, Aug. 13. The ceremony featured remarks from Taylor Cole, President, FSBP, and Shawn Reilly, Mayor, City of Waukesha.
"The Gaco facility has been a part of the Waukesha community for more than 30 years, and we want to thank the more than 100 employees for their hard work and commitment to making this facility one of the best manufacturing facilities in the area," said Taylor. "They will continue to play a large role in our commitment to set the standard for trusted commercial roofing and building envelope solutions."
FSBP officially acquired Gaco in 2017, which enhanced leadership in the industry by increasing our portfolio of products. The addition of Gaco silicone and acrylic liquid coatings presents customers with new, cost-effective products allowing for easier and less labor-intensive installation.
The Gaco Western Plant in Waukesha, Wisconsin, employs more than 100 members of the community, accommodates more than 144,000 square feet of manufacturing, warehousing and distribution operations, and produced more than 42 million pounds of product in the past year. In addition to producing Gaco's innovative silicone roofing systems, waterproofing and spray foam insulation, the facility boasts a robust research and development group that focuses on technology and formulation developments.
FSBP is excited for the future in Waukesha as the company renews its dedication to being a great local partner and delivering customers cost-effective, high-quality products that meet their needs at a competitive price point.​