Oct 25, 2018 NASHVILLE, TENN.
Bridgestone Canada teammates employees prepare 2,757 meals for Mississauga Food Bank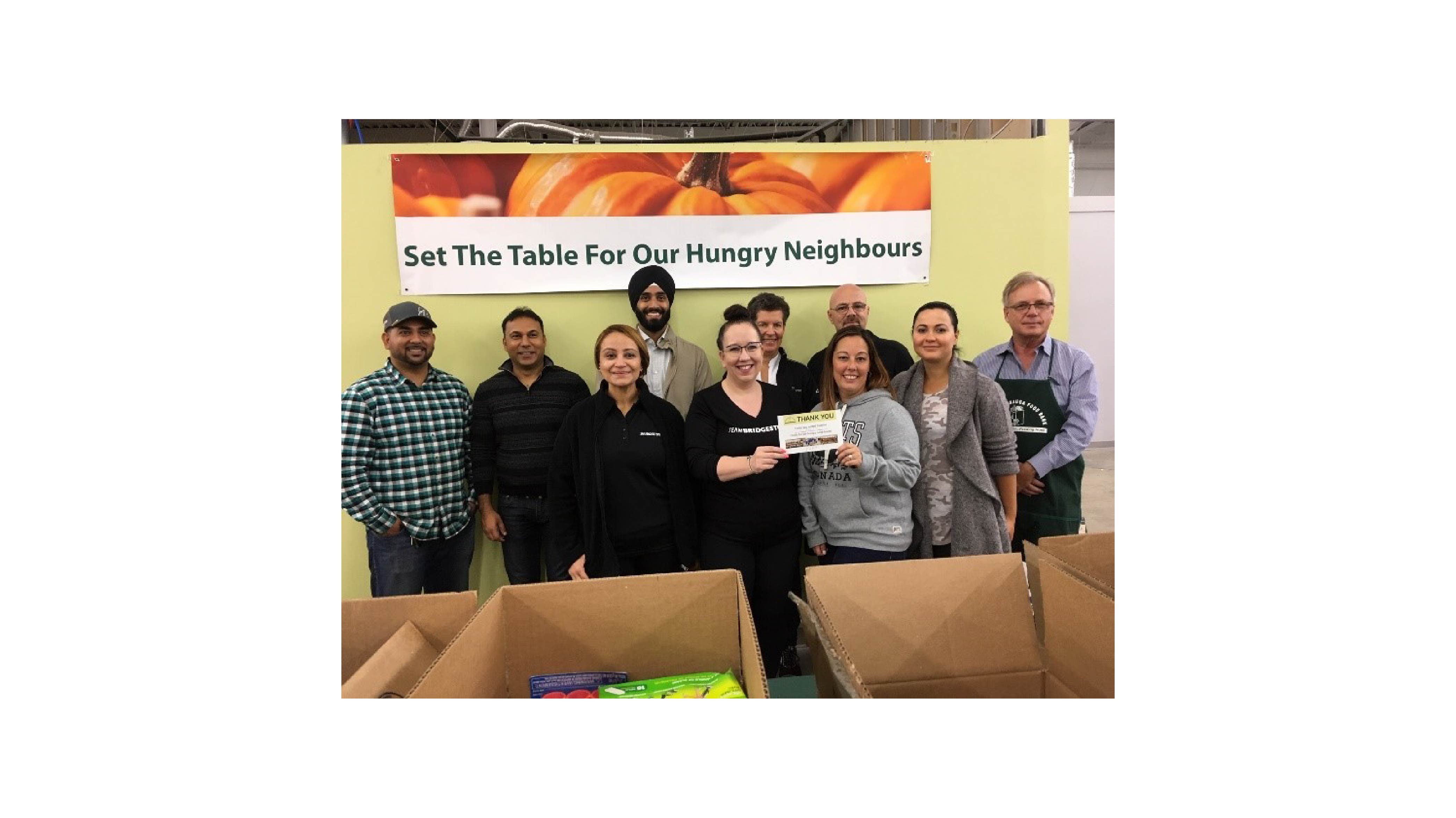 On October 3, teammates from the Bridgestone Canada (BSCA) office in Mississauga, Ontario, rolled up their sleeves for their community.
Encouraged by their Social Committee, 10 employees visited the Mississauga Food Bank to help sort and check a large quantity of food. Within a few hours, they helped prepare 2,757 meals that have been distributed to the thousands of individuals and families in the Mississauga area who depend on this food aid service.