Sep 20, 2017
USTMA launches tire manufacturing ambassador program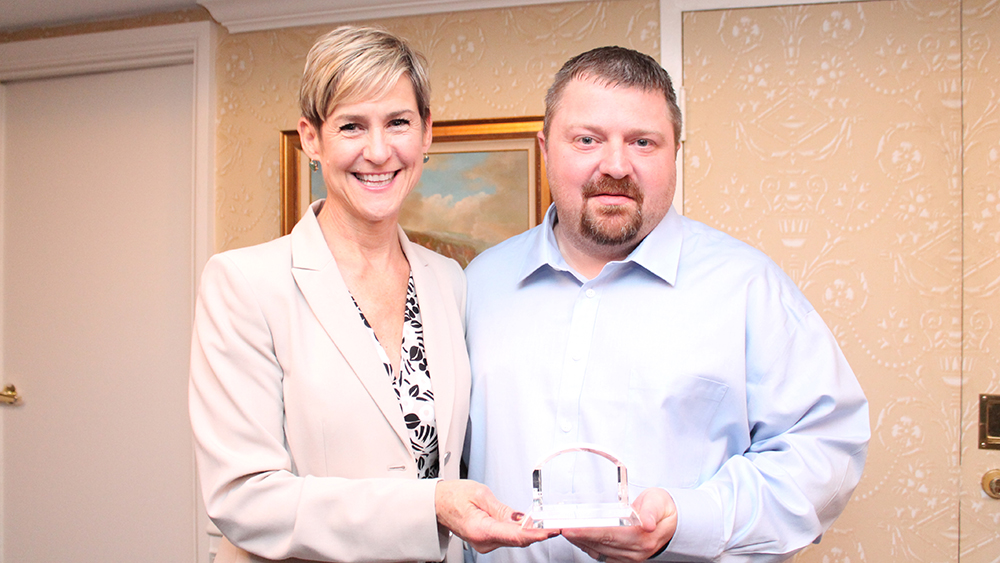 Nine tire industry employees were selected to participate in the U.S. Tire Manufacturers Association (USTMA) Tire Manufacturing Ambassador Program. The tire industry representatives were chosen for their dedicated service and outstanding leadership qualities. Todd Heath, Machine Operator, Aiken PSR Plant, was selected by USTMA to represent Bridgestone Americas. Todd participated in the program's inaugural annual event in Washington, D.C., earlier this month.
"It was quite the honor to represent Bridgestone as a Tire Manufacturing Ambassador," said Todd.
Todd learned more about the mission of USTMA, saw firsthand how Congress affects the tire industry by talking with USTMA senior staff and government affairs experts, and served as an ambassador for Bridgestone and the industry by engaging with congressional delegations that represent USTMA member manufacturing facilities around the country. The program also included a Tire Manufacturing Ambassador awards dinner and congressional meetings in the House of Representatives and Senate.
Todd joined Bridgestone in 1999 as a Machine Technician in the tire room. Since then, he has held multiple leadership roles, including leading small group improvement teams focused on specific improvement projects and overseeing standards driven processes. Todd is committed to safety first and foremost; he was a member of the steering committee that successfully engineered the state's first VPP ce​rtified tire manufacturing plant.