Apr 26, 2017
Bridgestone Teammates across the Americas put Our Way to Serve into action for Earth Day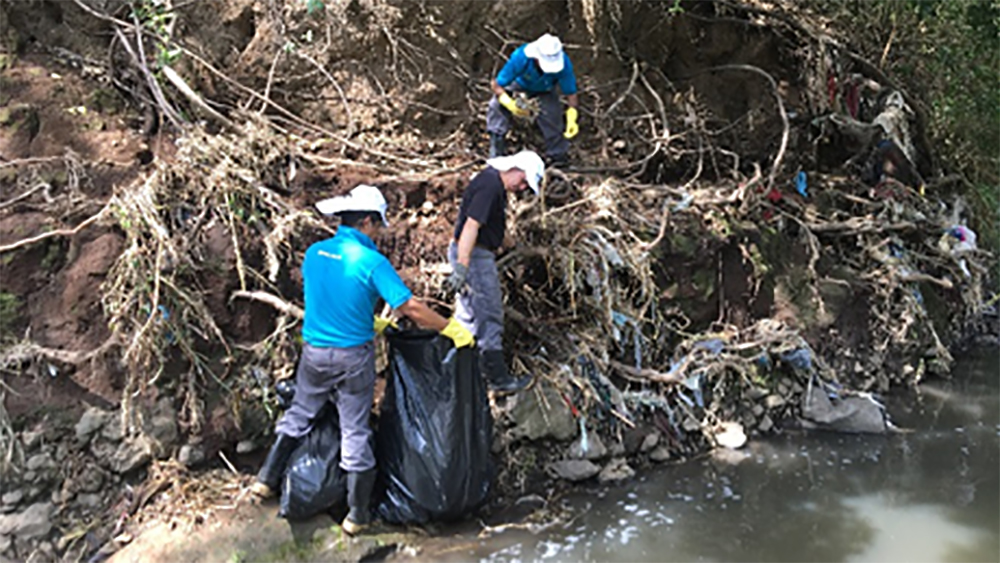 This Earth Day, Bridgestone Americas (BSA) challenged our teammates to give back and serve their communities while looking for ways to truly live in harmony with nature.

We applaud our teammates who participated in activities that demonstrate Our Way to Serve, Bridgestone's recently announced global corporate social responsibility program.

Below are a few examples of Earth Day events from across the Americas.

Akron, Ohio
The Americas Technical Center hosted more than 20 exhibitors at its 2017 Earth Day Fair on April 26, including Heather Merritt from Birds in Flight Sanctuary who discussed sanctuary efforts to rehabilitate wildlife. In addition to presentations, Akron teammates Lee Fish and Allen Fish provided 100 types of tree seedlings from their own farms. Many teammates also entered a raffle to win a backyard compost bin and tomato plants.

Mesa, Arizona
In Mesa, our recently established Wildlife Conservation program has helped establish a system to maintain the conditions of our wildlife and nature. On April 20, Mesa teammates from BSA's Bio-rubber Process Research Center planted shrubs in celebration of Earth Day. Many of these new shrubs were planted in spots where we had previously removed dead trees.

Joliette, Quebec
Teammates held an electric and electronic equipment collection drive in honor of Earth Day. The local environment department disposed of all devices collected in an eco-responsible way. These devices included computers, modem decoders, printers, small household appliances and several other household electronics.

Monterrey, Mexico
Teammates were reminded of the significant role that pollinating plants play in nature and were provided with a pollinating plant to take home from our vivarium.

Bloomingdale, Illinois
The Environment, Health & Safety team in Bloomingdale sponsored a "3-Day Celebration Extravaganza" featuring a recycling event for household items, on-site paper shredding services, an Earth Day themed baking competition, a "dress like your favorite tree-hugger" costume contest and an Earth Day quiz.

Costa Rica
Teammates in Belen, Heredia spent a half day participating in the Quebrada Seca Riverside cleanup.

Youngwood, Pennsylvania
Firestone Building Products (FSBP) teammates partnered with Sewickley Creek Watershed Association and Boy Scout Troop 465 on April 22 to celebrate Earth Day. The team cleaned up litter and trash along four miles of roadway and a mile of stream banks. Sixty bags of trash, several tires, mattresses, desks, and other debris were collected.

Argentina
The communications team in Argentina launched its own internal communication campaign to share useful tips on recycling and to provide deeper explanation of how Bridgestone is helping reduce pollution through the reduction of tire waste.