Oct 27, 2017
Students visit two Bridgestone facilities in Wilson, North Carolina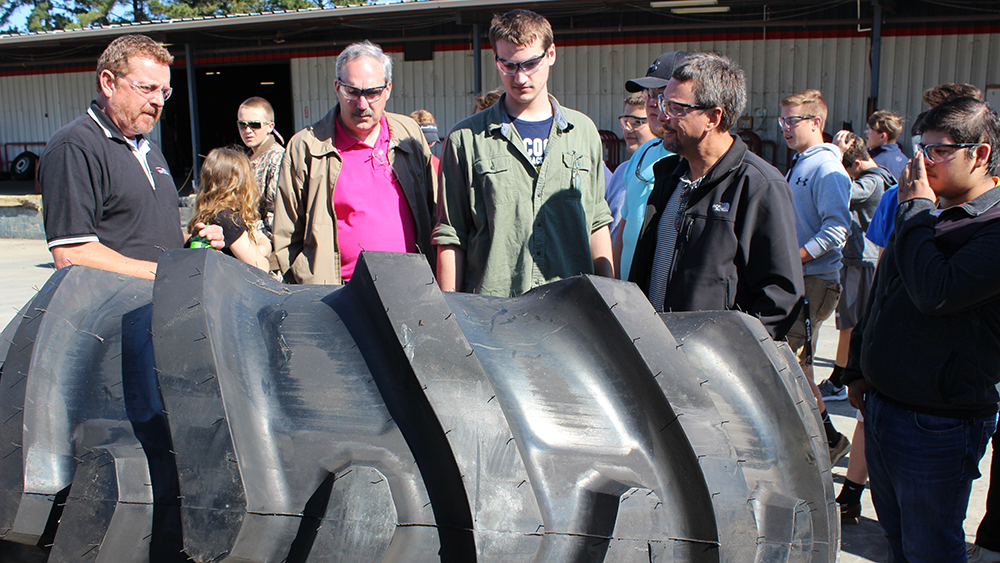 Thirty high school students from an automotive technology class at Charles B. Aycock High School visited the Bridgestone tire plant and GCR Tires & Services location in Wilson, North Carolina, and throughout the day, students met with representatives at each facility to learn more about tire manufacturing and the diverse career opportunities available at Bridgestone.
Students began the day in a classroom learning ​more about Bridgestone and its manufacturing operations, followed by presentations about Firestone Complete Auto Care (FCAC) and GCR operations. They also participated in a plant tour, and after a quick lunch, visited the Wilson GCR location where Chris Poythress, Manager of the Wilson GCR location, shared a presentation about GCR and careers with Bridgestone.
The students in the automotive technology class at Charles B. Aycock High School placed second in last year's national "Best in Class Challenge" sponsored by Quaker State. The award came after a six-week automotive education program featuring high school auto shops from across the United States. Throughout the six weeks, the five teams were given a different challenge each week and were responsible with completely restoring and customizing a pre-owned Ford Mustang, which was judged weekly based on various automotive criteria.