Aug 4, 2017
Five Bridgestone teammates honored with rubber industry Under 40 award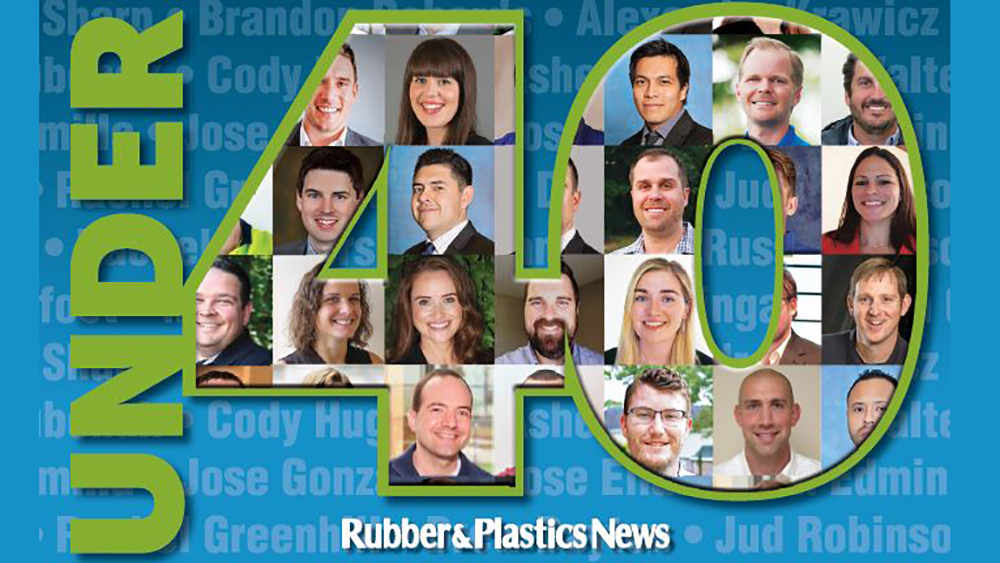 Bridgestone is proud to announce Rubber & Plastics News has selected five teammates for the Under 40 class of 2017, including Adam Barfoot, Ben Galizio, Michelle Lane, Natalie Weingart and Rachel Withers.
These teammates live by Bridgestone's core set of values, continuously going above and beyond to think outside the box to deliver innovative solutions to meet the ever-evolving needs of the Boss.
Below are a few highlights from each of the Bridgestone winners featured in the July 24 issue of Rubber & Plastics News. ​
Adam Barfoot
Title: Plant Manager, Aiken, S.C. off-the-road plant
Adam was one of the five original employees appointed to the OTR tire manufacturing plant and now leads the South Carolina operation. ​
Ben Galizio
Title: Section Manager of consumer tread compound development
Ben has established himself as an innovator in the consumer tread space and has published 10 patent applications. He was honored with four Bridgestone President's Awards for his work to improve tire performance.
Michelle Lane
Title: Director of truck and bus radial marketing
Michelle oversees marketing of one of the largest businesses in the Bridgestone commercial portfolio, truck and bus radial, where she has continued to provide innovative and creative ways to meet the needs of the Boss.
Natalie Weingart
Title: Section Manager of raw materials
Natalie is an accomplished scientist with multiple patents and publications throughout her career and grad school.
Rachel Withers
Title: Communications Leader
Rachel oversees all communication activities for Bridgestone Americas Tire Operations after just four years with the company and has earned numerous national and regional awards for her work.
We are proud of the next generation of Bridgestone leaders on this prestigious honor!