May 12, 2017
Firestone Fibers and Textiles receives Gaston County Business Partners Award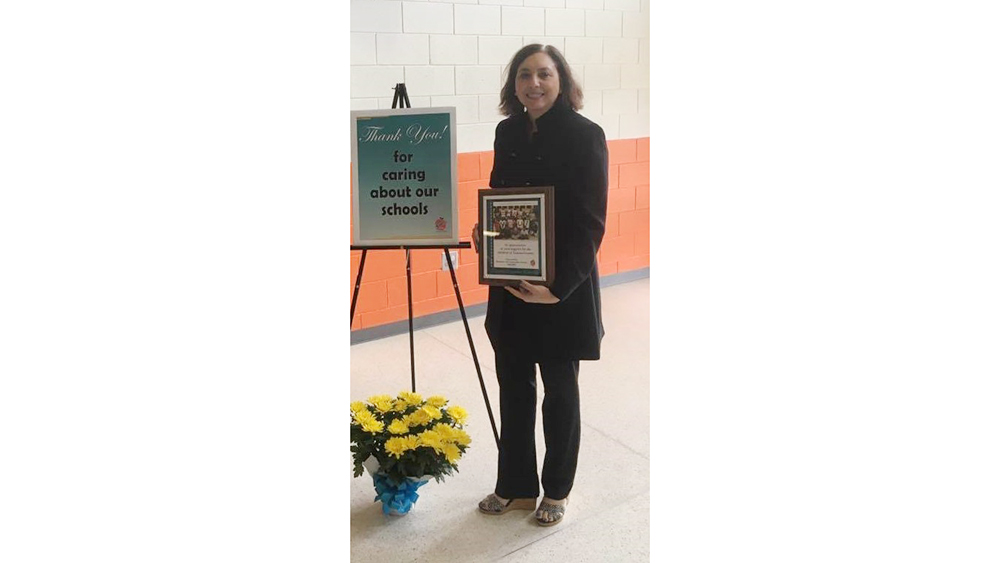 Gaston County Schools hosted a business partners' reception to thank local businesses that supported schools during the 2016-2017 school year.
Throughout the past school year, Firestone Fibers and Textiles (FSFT) teammates participated in several different programs to support Sadler Elementary School, a part of Gaston County Schools. Some of these activities included:
The Monthly Lunch Buddies program at Sadler Elementary School where a team of volunteers visited students recess with the fifth-grade classes;
"Are You Smarter Than a Gaston County 5th Grader?" where teams of two students and four adults competed against other Gaston County schools;
And, in April, several volunteers from FSFT volunteered at the school to help students in grades 3-5 learn about the importance of money management through the Junior Achievement Day program.
Anissa Manni, Manager, Process Engineering, Firestone Fibers and Textiles (FSFT) accepted the Business Partners Award from Gaston County Schools on behalf of FSFT.
Bridgestone is proud to have teammates like those at FSFT who are enthusiastic about Our Way to Serve and are connecting with the people in communities we serve to create safer and healthier communities while improving access to education.