Jun 16, 2017
Bridgestone Retail Operations teammates help clean up Barnegat Bay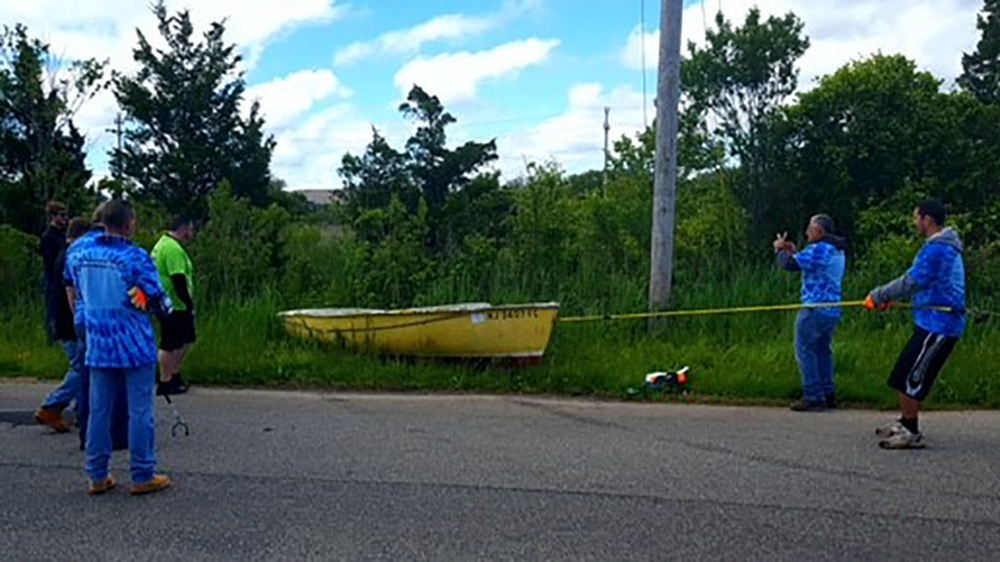 For the seventh year in a row, New Jersey-based Bridgestone Retail Operations teammates participated in the Barnegat Bay Blitz, a local cleanup initiative run by the New Jersey Department of Environmental Protection.

The Barnegat Bay Blitz is an opportunity for the public to get involved in the cleanup of their community by helping improve water quality and preserving natural resources. The annual cleanups are part of a comprehensive action plan that addresses the ecological health of the 660-square-mile Barnegat Bay watershed.

This year, volunteers cleaned an area around Barnegat Bay in Berkley Township, New Jersey. They collected 12 bags of garbage, two boats, tires, a swing set, broken decking, and broken boat dock. These items were washed up and still in the marshes from Hurricane Sandy in October 2012.

Ensuring a healthy environment for current and future generations is at the heart of the Bridgestone Environmental mission. We're proud of the teammates who participated in this community initiative and represented Our Way to Serve.