Dec 19, 2017
BSRO Store Managers Recognized for Fundraising Efforts for Boys & Girls Clubs of America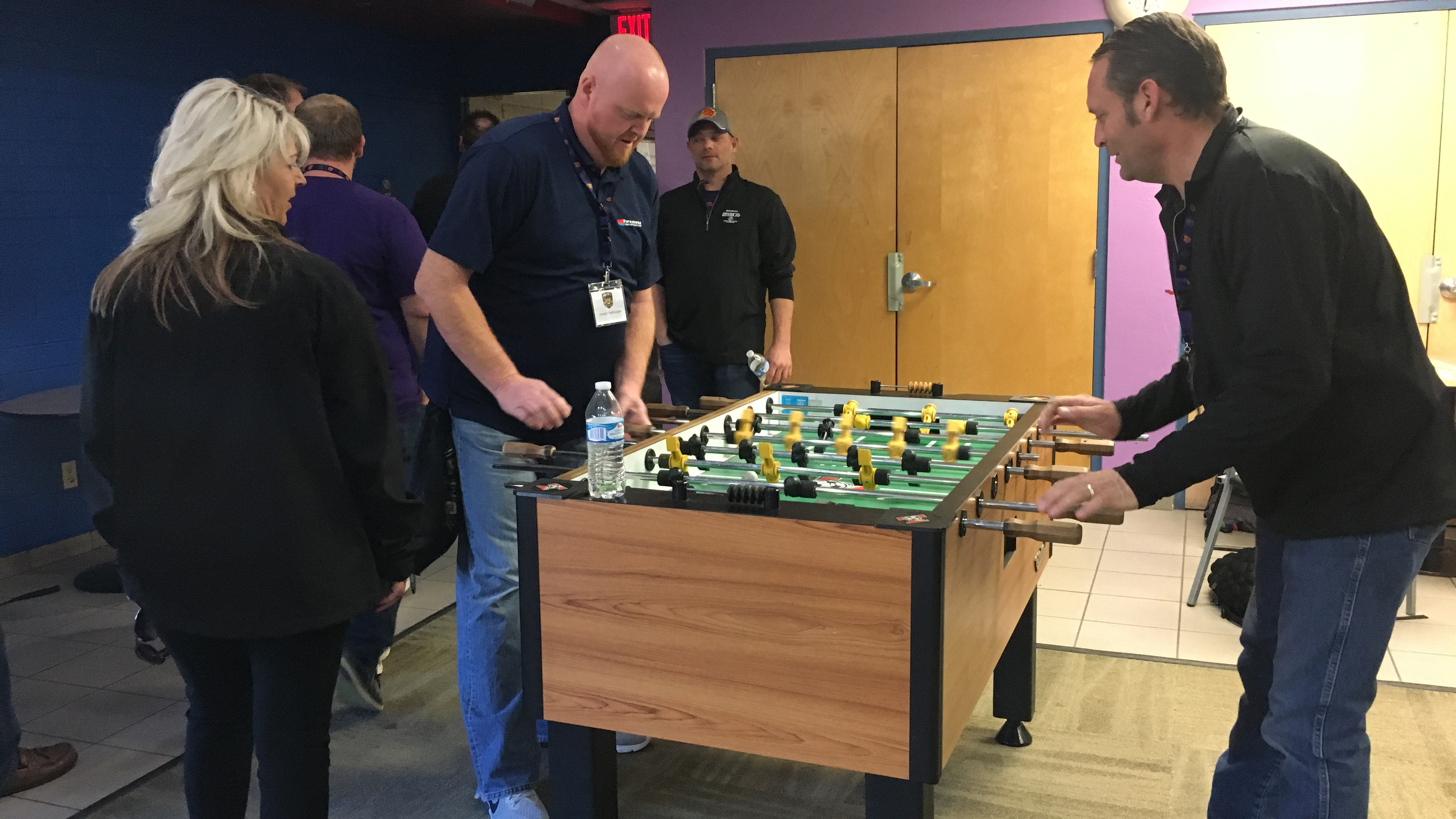 We want to make sure that all children are afforded the same opportunities as our own.

Sean Thompson, store manager, Firestone Complete Auto Care in Orlando-Kirkman

Click to Tweet
BSRO store managers stop for some fun while touring a local Boys & Girls Club
Bridgestone Retail Operations (BSRO) recently hosted a series of events in Phoenix, AZ to recognize the top 20 store managers who raised funds for Boys & Girls Clubs of America (BGCA) during the Driving Great Futures campaign. From August 10 to October 8, these 20 stores collectively raised $30,000 through customer donations and ranked at the top of the list out of 2,200 store locations.
As part of the experience, store managers toured the Boys and Girls Club of Greater Scottsdale so they could gain firsthand experience of how a Club operates. They learned about the educational and enrichment out-of-school programs that are available to children and teens from the President and CEO of the Club, Lisa Hurst.
When asked why he supports Boys & Girls Clubs of America, Sean Thompson, store manager of the Firestone Complete Auto Care in Orlando-Kirkman, said, "My wife and I have seven children so children's causes are particularly important to us. We want to make sure that all children are afforded the same opportunities as our own. I encourage my store teammates to find that same passion from within. They don't support BGCA because I tell them to. They have their own personal reasons for supporting the cause which makes it easier for them to make a simple request to our customers to round up their transactions to the nearest dollar." Sean's store raised more than $7,000 for BGCA through round up alone this year, making his store #1 in the BSRO network of 2,200 stores.
To find out more about the Driving Great Futures campaign and how BSRO raised more than $1.4 million in 2017, click here.