Jul 12, 2017
Bridgestone teammates volunteer at Antioch elementary school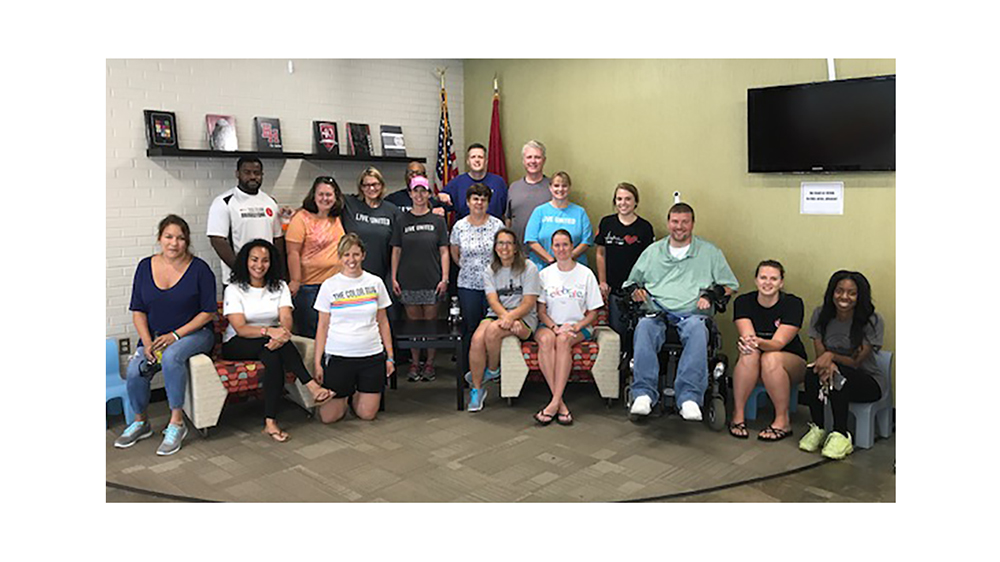 On Friday, June 16, members of the Bridgestone Shared Services team volunteered at Ezell Harding Christian School in Antioch, Tennessee. They spent the morning painting four classrooms at the elementary school, including rooms used for the schools Stepping Stones pre-school program.
Administrators at Ezell Harding are dedicated to helping students realize their full potential and aims to continually exceed educational standards. The curriculum includes an emphasis on science and mathematics at the elementary level, incorporating more experiments, a regular rotation STEM Lab and a one-on-one student technology initiative.
During the visit, the Bridgestone team met with the school principal and several other staff members, who shared their appreciation of the group's efforts. Community and innovation are important values at Bridgestone, and teammates within our organization are proud to participate in events that empower our youth and develop tomorrow's teammates.