Aug 8, 2017
Bridgestone teammates featured in local media for back to school safety tips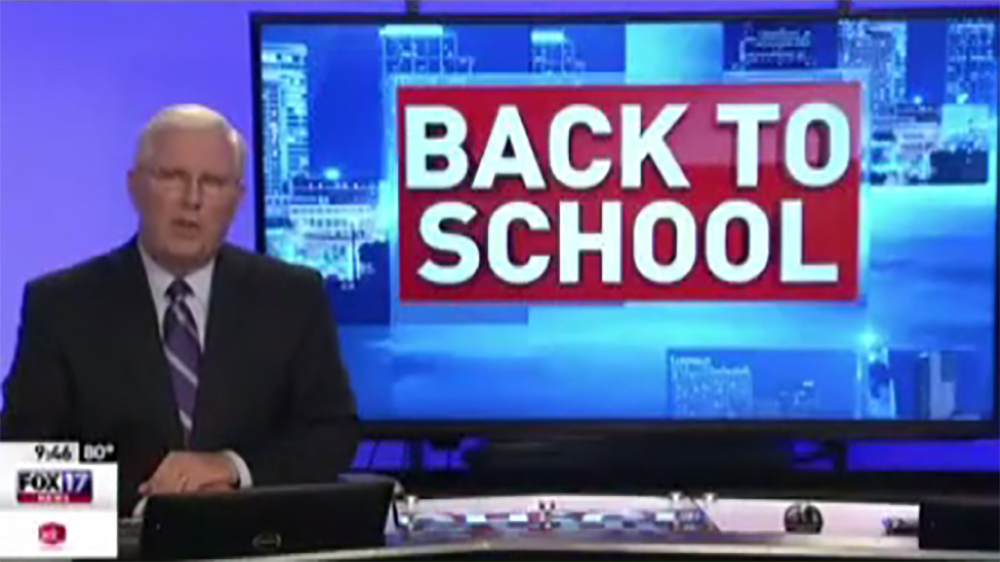 It's that time of year again as parents are in the midst of helping their children prepare to head back to school. But among the pens and pencils, books and binders, clothes and calculators, Bridgestone is urging our customers to remember one of the most important back-to-school items of all – their car.
To help spread the word about the importance of tire and vehicle safety, Bridgestone Retail Operations (BSRO) teammates have been featured in local media discussing back-to-school safety tips.
FOX 17 Nashville anchor and reporter Erika Kurre met with Store Manager Tristen Teague at the South Brentwood store location where Tristen explained how to check tire tread and know when new tires are needed. Tristen also covered checking the odometer, the importance of getting regular oil changes, tire rotation and keeping a car care kit on hand with emergency essentials such as a blanket and water bottles. The broadcast segment has been posted online to FOX 17.
​In other back to school media coverage, Trey Good, BSRO Austin Area Manager recently spoke to Patch.com about back to school tips, as well. Trey explained the importance of following the inflate, rotate and evaluate tire maintenance steps and explained that all BSRO locations provide complimentary tire inflation and routine maintenance checks. Click here to view the Patch.com article.
As the back-to-school period gets underway, we also want to remind all of our teammates to make sure their vehicles are in tip-top shape for the busy fall driving season ahead.