Apr 25, 2017
Bridgestone TBR and Retread president delivers keynote address at NATRE 2017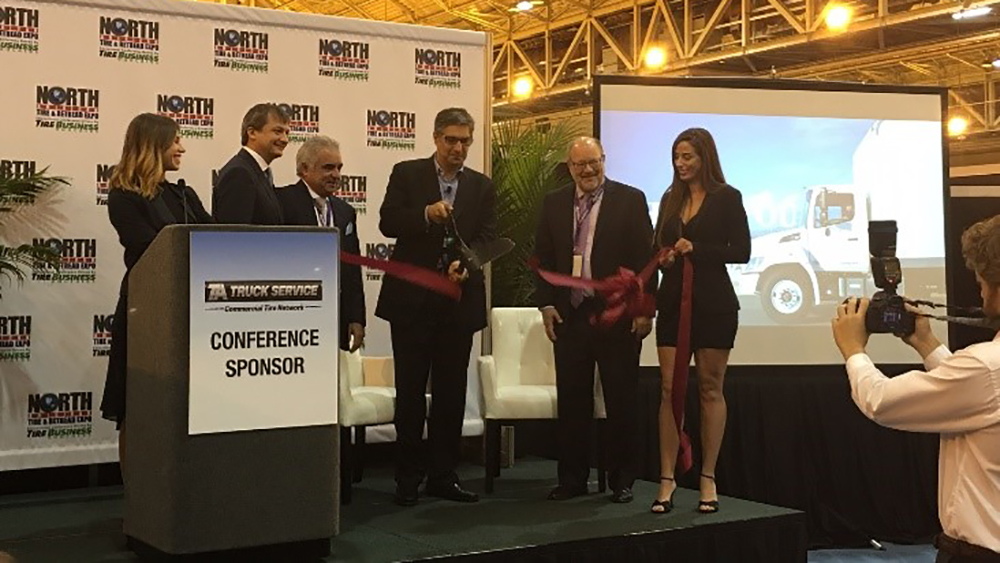 ​Joseph Saoud, president of truck, bus & retread, U.S. & Canada, Bridgestone Americas Tire Operations (BATO), delivered the keynote address at the North American Tire & Retread Expo (NATRE) on April 19, to an audience of tire dealers, retreaders and industry reporters.
Joseph opened his keynote by addressing five challenges facing the commercial tire and retread industries: growing competition, aging workforce, infrastructure, economy & regulation and misperceptions. He then shared the role retreads can play in helping overcome these challenges.

Joseph discusses the many benefits of retreads to an engaged audience of tire dealers and retreaders at NATRE

Joseph also discussed the many benefits of retreads, including reliable performance, total cost of ownership and a positive impact on society. Retreads save raw materials, reduce carbon emissions and landfill waste, and perform just as well as a premium new truck tire. Joseph noted the retread industry employs up to 50,000 U.S. workers, and when retreads are incorporated into tire management programs they save the trucking industry an estimated $3 billion annually.
Joseph closed his remarks with a nod to the new Bandag Built for Better campaign and logo, noting Bandag invented the retread category 60 years ago and continues to be the market leader today.