May 4, 2017
Bridgestone Bandag Oxford plant receives Rising Environmental Steward Award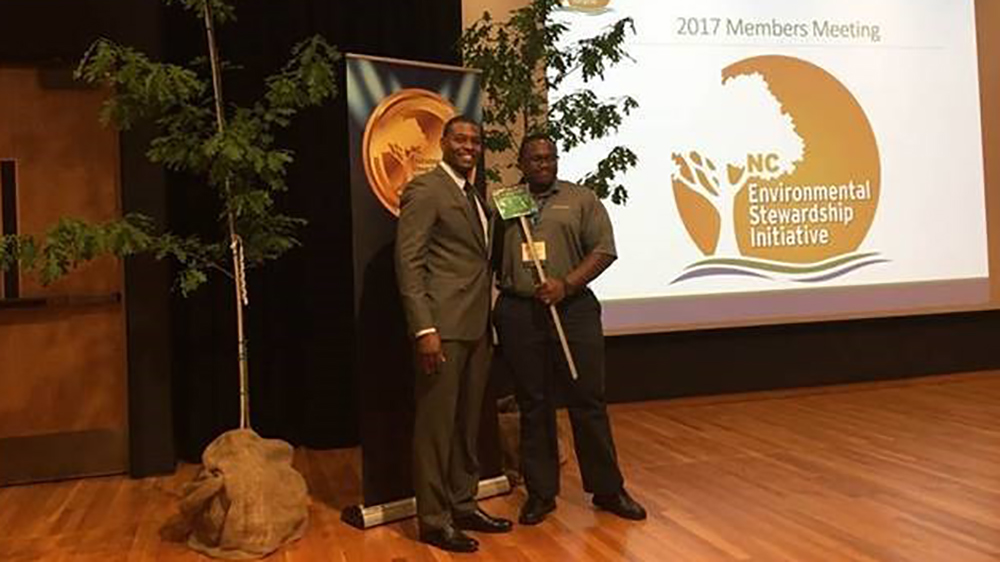 On May 2, Michael Regan, Secretary of the North Carolina Department of Environmental Quality presented the five-year Rising Environmental Steward award to Jerray Battle, Environmental Coordinator, Bridgestone Bandag—Oxford.
With this award, the Bridgestone Bandag plant is making strides toward joining other plants that are North Carolina Environmental Stewards award recipients, including the Wilson plant and the Firestone Fibers and Textiles plant in Kings Mountain.
Recognitions like the Rising Environmental Steward award are a product of Our Way to Serve and our commitment to our Environmental Mission Statement "to help ensure a health environment for current and future generations."
We are proud of our Bandag teammates in Oxford, N.C. for their continued efforts in working toward a sustainable society with integrity and in unity with our customers and our community.