Aug 8, 2017
Autoweek spotlights Firestone Racing Engineer Cara Adams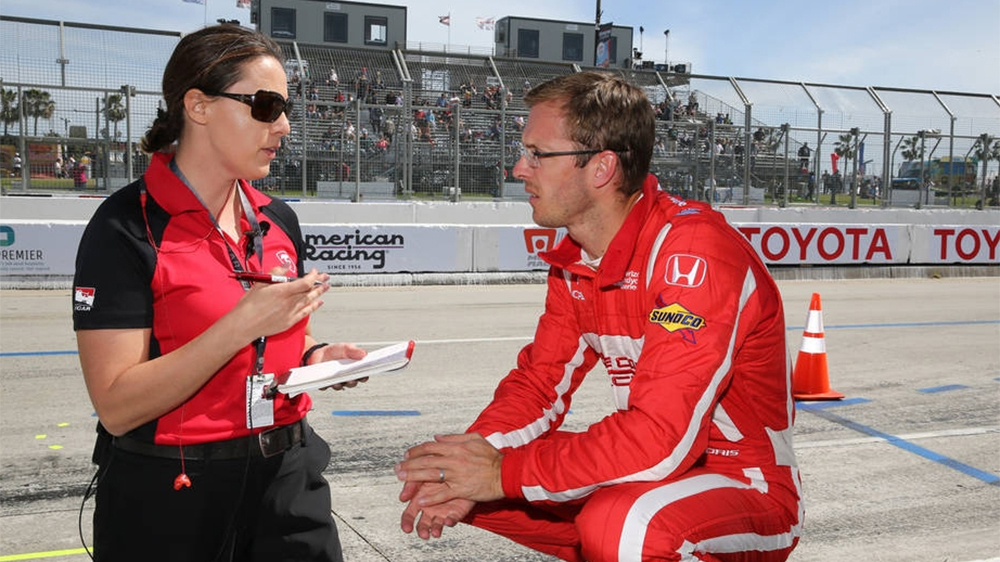 Bridgestone recently was featured in an Autoweek article highlighting Cara Adams' role as Chief Engineer for Bridgestone Americas and her work developing Firestone race tires for the Verizon IndyCar® Series.
The feature, which was published both in print and digitally, discussed Adams' love of science and the intricacies that go along with being the first-ever female Chief Enginee​r in the Series. Bridgestone Americas Director of Motorsports Lisa Boggs also is quoted in the article, discussing the company's strong female leadership in a traditionally male-dominated sport and the opportunities it gives Bridgestone to mentor the next-generation of talent in science and engineering fields.
Click here​ to read the full article.