Jun 28, 2016
Bridgestone Brazil participates in 2016 Latin America Ethics Summit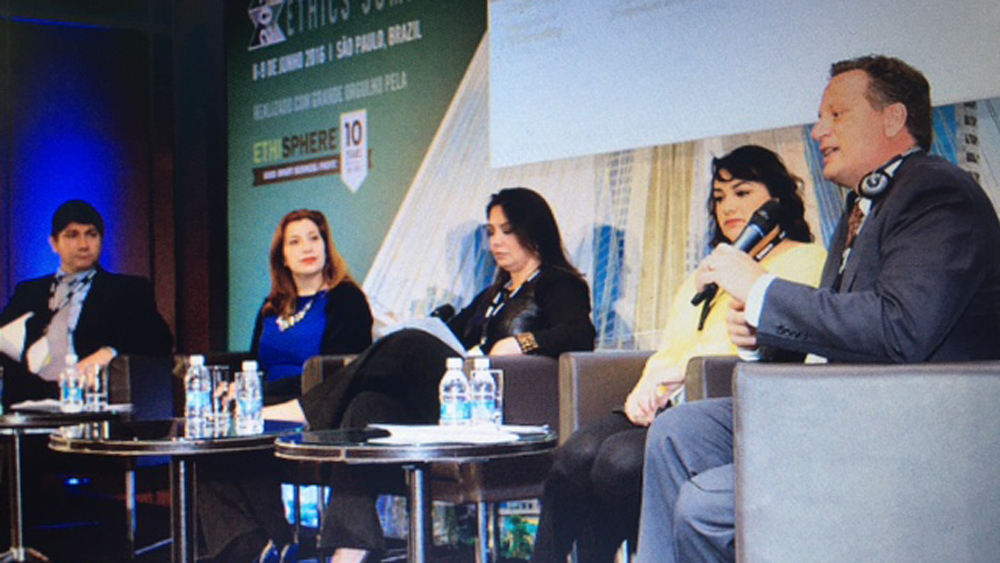 It is essential to guarantee the integrity and compliance of the company in its business environment

Alderiza Agustini, Legal Director, Bridgestone Brazil
Bridgestone Brazil recently participated in the fourth annual Latin America Ethics Summit in Sao Paulo, Brazil. The Summit focused on sharing emerging trends and best practices to restore corporate integrity to the Latin American business community through various channels, including organizational culture, anti-corruption practices, third-party risk assessments, compliance leaders, governance and ethics.
Bridgestone was represented at the Summit by Alderiza Agustini, Legal Director, Bridgestone Brazil, who was invited to sit on a panel and discuss important issues in ethics, governance, compliance and leadership. Alderiza discussed the role of compliance in improving company reputation as well as the importance of compliance in mergers and acquisitions in Latin America. She explained how ethics and compliance can reduce the risk during these operations and how they are useful to balance the goals and business challenges.
"It is essential to guarantee the integrity and compliance of the company in its business environment," said Alderiza. "This event was very important because it promoted the exchange of experiences among major renowned professionals who shared the new trends and best business practices in the compliance area."