Sep 1, 2016
Firestone Textiles Woodstock Celebrates 80th Anniversary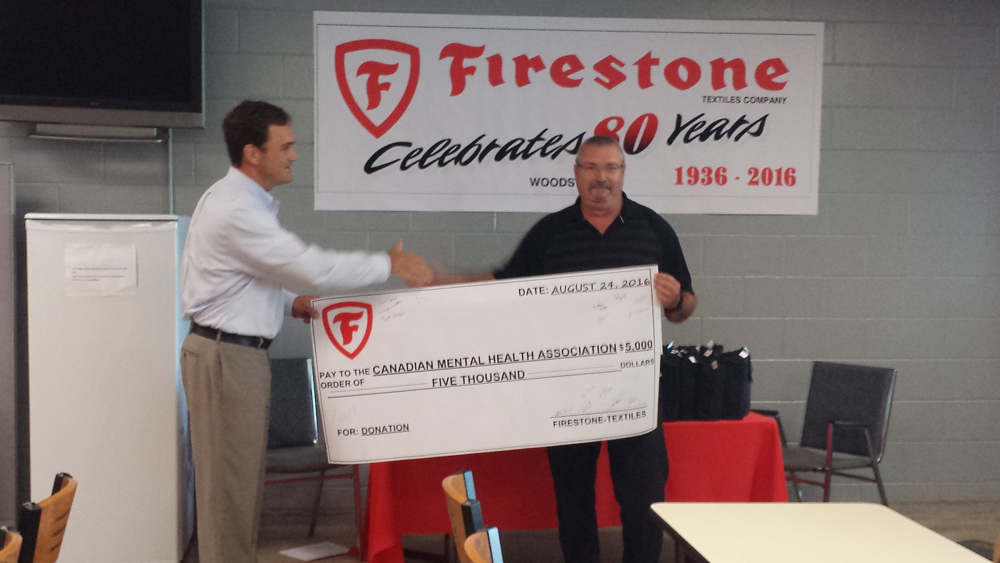 Firestone Textiles, a division of Bridgestone Canada, recently celebrated 80 years of manufacturing excellence at its manufacturing facility in Woodstock, Ontario. The plant held a celebration to commemorate the milestone anniversary with teammates and local and community leaders.
The plant also celebrated the anniversary by giving back to the local community. The plant presented checks for $5,000 and $5,600 to the Canadian Mental Health Association, Woodstock branch and the Oxford and Elgin Children's Center, respectfully.
Since 1935, Firestone Textiles has been a leader in the development and manufacturing of tire cord and industrial textile products. Many of the proprietary processes and unique manufacturing procedures developed by Firestone Textiles contribute to the high quality fibers and fabrics used by leading companies throughout Canada, U.S., Europe, Asia and South America.