Bridgestone Retail Operations (BSRO), a subsidiary of Bridgestone Americas Inc. (Bridgestone), announced the official exterior and interior redesign of its Indianapolis area store locations to better serve customers and enhance the in-store experience. To celebrate the occasion, the store located at 5814 Crawfordsville Road is hosting a ribbon cutting today, officiated by racing icon and Indy 500® champion Mario Andretti.
 The Firestone Complete Auto Care at Crawfordsville Road has served the Indianapolis area for more than 50 years.  Fifteen Firestone Complete Auto Care locations in Indianapolis will receive the new store design as part of a national initiative to renovate older store locations. This new retail concept features a new exterior design, digital in-store displays for real time customer updates, and the latest automotive service technologies and equipment that allow for quicker and better auto repairs.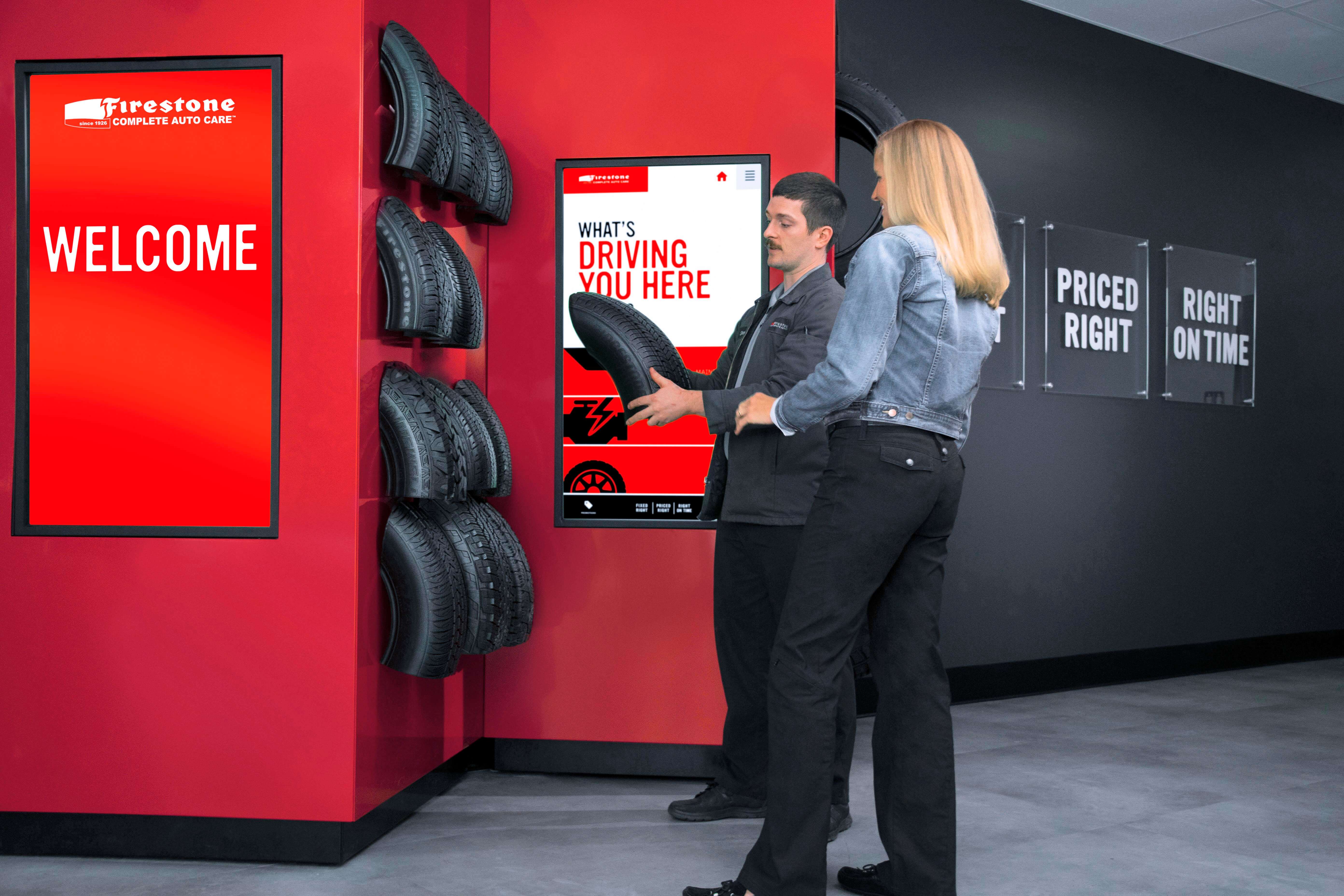 Located near the Indianapolis Motor Speedway®, the Crawfordsville Road location has a rich racing heritage – much like the Firestone brand, which has a racing heritage dating back more than a century to the first Indianapolis 500® in 1911. Originally owned by two-time Indianapolis 500 winner Rodger Ward, the location was later bought by Mario Andretti and his brother Aldo in 1969. The Andretti brothers owned and operated the store until 1980. 
"We are committed to enhancing and evolving the retail experience across our network of 2,200 company-owned stores to meet and exceed customer expectations every day," said Dave Nientimp, Vice President of Marketing for BSRO. "We have been serving the Indianapolis community for more than 50 years, and we're excited to bring these customer-centric innovations to our locations here as we continue to deliver unparalleled service."
Additionally, BSRO will present the Boys & Girls Clubs of Indianapolis with a $10,000 donation as part of the company's commitment to the communities it serves. The donation will help Greater Indianapolis clubs provide a safe, productive environment for kids and teens during critical out-of-school hours. BSRO has been a proud supporter of the Boys and Girls Clubs of America (BGCA) since 2015. The partnership is a nationwide commitment from Bridgestone Americas and BSRO customers that has culminated in more than $10.5 million in donations to BGCA over five years.
In honor of the new retail concept unveiling, Firestone is offering special discounts until Jan. 25. Firestone Complete Auto Care locations also provide complimentary tire inflation pressure checks and tread assessments year-round to help drivers proactively maintain their tires.  
For store hours and more information, visit www.firestonecompleteautocare.com.