Firestone Industrial Products Company, LLC (FSIP), a leader in developing technology to eliminate vibration in global transportation, displayed its new robust, light-weight air spring designed to reduce total weight and deliver extraordinary robustness at the China Commercial Vehicles Show (CCVS) in Wuhan, China, from Nov. 1-4.
The new FSIP air spring, with full air reservoir piston, reduces weight by 20% compared to previous conventional air spring models and includes features to improve product durability and safety. The product has been developed with a leading truck original equipment manufacturer (OEM) and it is equipped with a full reservoir metal piston, which helps to maximize safety under harsh road conditions, enhances driver comfort and provides extreme robustness against stone and other road debris impact. It also has a very high pull resistance, which is one of the crucial features in truck trailing arm suspension applications.
"The Chinese commercial vehicle market continues to grow and face new challenges, including daily operations in various road conditions with already overloaded truck & trailers, making air suspension one of top priorities. The latest technologies from Firestone Industrial Products will provide new benefits for these commercial vehicles and help solve some of the pressing challenges for Chinese OEMs," said Susan Xu, general manager, FSIP, Asia-Pacific. "We were proud to present our latest technologies at CCVS, and we are positively looking at the future of the Chinese air spring market."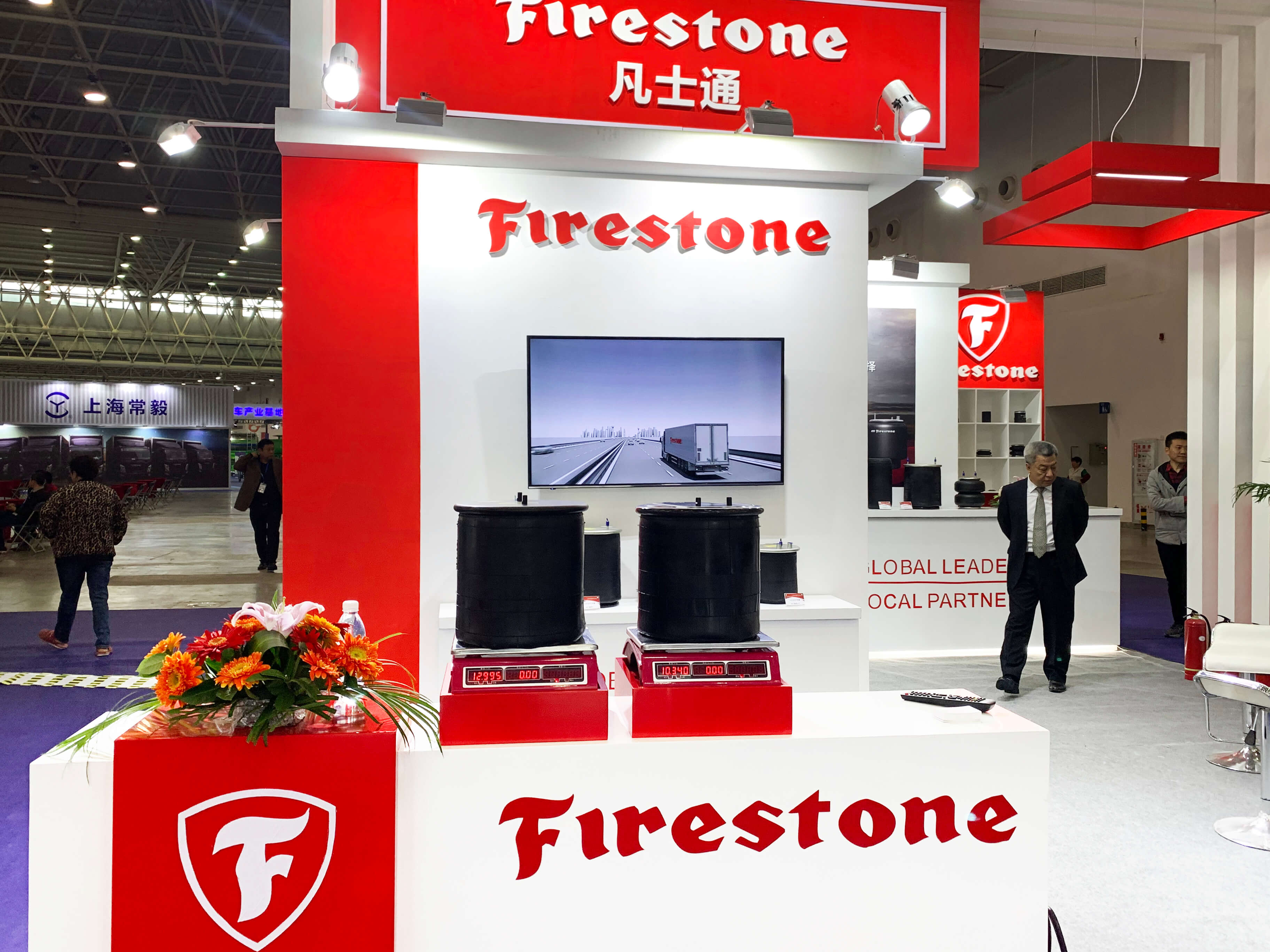 The Chinese market will continue to be a strong focus for FSIP, as Chinese OEMs are being mandated to adopt wide-spread use of air suspensions in commercial vehicles. By 2020, air suspension will be required on many semi-trailers, as well the rear axles on commercial vehicles carrying dangerous goods with the total weight greater than or equal to 12,000 kilograms.
FSIP is part of Bridgestone, the world's largest tire and rubber company, and benefits from its automotive expertise and research and development efforts. For more information, visit the FSIP website.