Oct 25, 2019 Nashville, Tenn.
Bridgestone Announces New Investment in Two U.S. Tire Plants to Enhance Operations and Better Serve North American Market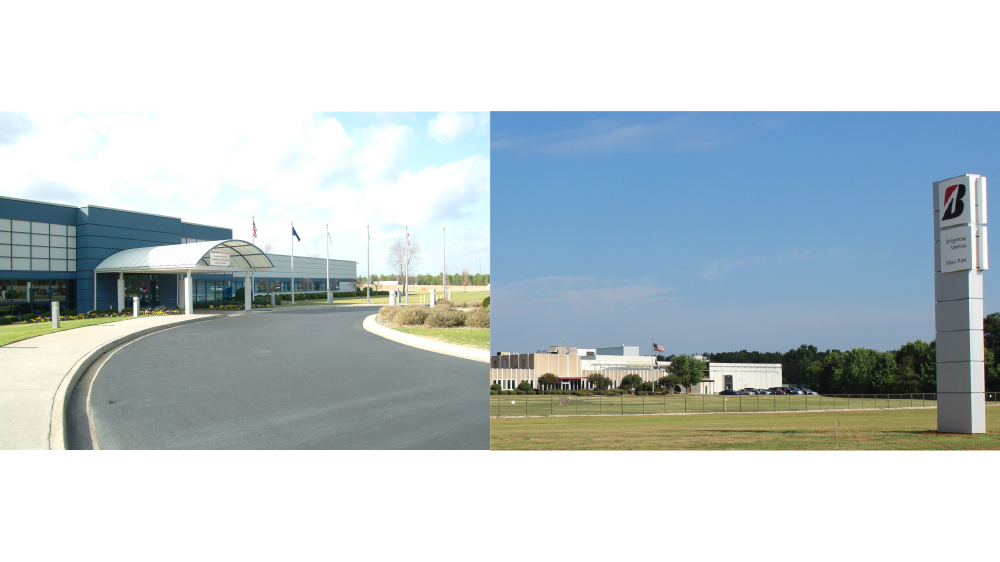 Warehouses at Aiken, South Carolina, and Wilson, North Carolina Passenger/Light Truck Tire Plants to open in 2020
Bridgestone Americas, Inc. (Bridgestone) today announced the expansion of warehouses at two of its U.S. passenger and light truck tire manufacturing facilities: Aiken County, South Carolina and Wilson, North Carolina. The total investment of approximately $72 million will enhance operational excellence and further increase the company's ability to serve North American tire dealers and customers.
The new warehouse expansion in Aiken will be 272,000 square feet, and the Wilson expansion will be 288,000 square feet. The new facilities are expected to open in 2020. This investment builds upon current and ongoing expansions of both plants.
"With their strategic locations and increased capability, the new warehouses will enable the company to reduce transportation costs and shorten time-to-market to meet customer demands across North America," said Brad Blizzard, executive director, logistics, Bridgestone Americas.
"These expansions will further strengthen our distribution footprint in the U.S. and improve our ability to get the right tires to the right place with speed and accuracy," said Erik Seidel, president, consumer replacement tire sales, U.S. and Canada, Bridgestone Americas Tire Operations. "We are committed to being an indispensable business partner to our customers and continue to look for new opportunities across our supply chain to better meet their needs."
Bridgestone has operated the Aiken County passenger facility in Graniteville, South Carolina since 1998, producing passenger and light truck tires for original equipment manufacturers and retail. The plant celebrated its 20th anniversary in 2018. Bridgestone also operates its Aiken County Off Road Tire Plant in Trenton, South Carolina, producing large and ultra large off-the-road radial tires.
Wilson has played a critical role in the Bridgestone Americas manufacturing group during its 45-year history. In addition, the plant is the single largest industrial employer in Wilson County, North Carolina.