Oct 24, 2018 SÃO PAULO
Bridgestone Tires Outfit MAN Latin America Trucks and Buses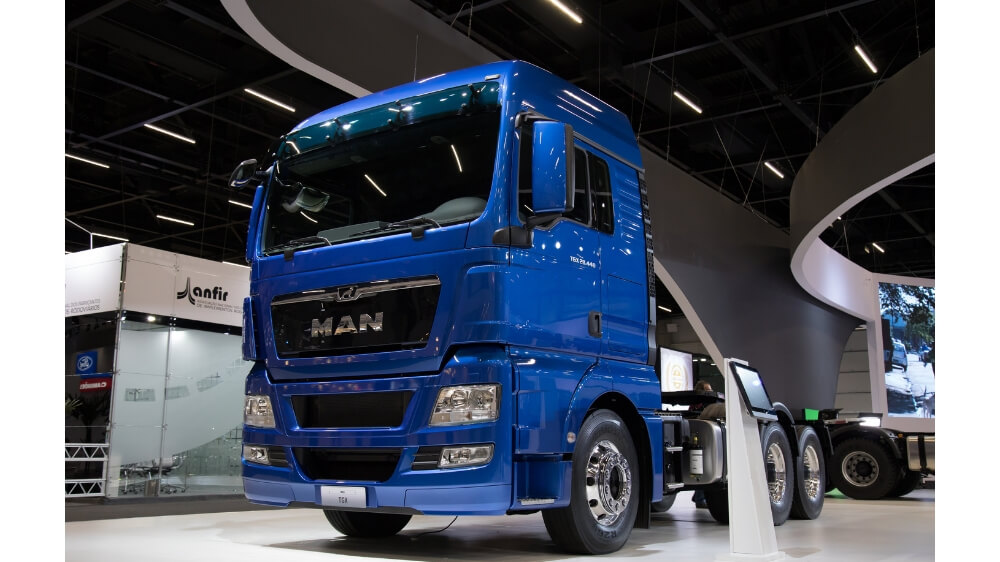 We are constantly investing in research and development to always innovate and offer products of the highest quality and technology.

Marcos Aoki, director of Original Equipment Sales at Bridgestone

Click to Tweet
Models provide longer carcass durability, irregular wear resistance and comfort, generating more economy and superior performance for the driver
Bridgestone, the largest tire manufacturer in the world, reinforces its presence in the cargo and transportation segment in Brazil with the supply of original equipment for MAN Latin America, manufacturer of Volkswagen and MAN trucks and buses.
At present, Bridgestone solutions outfit light vehicles of VW Delivery truck line and the Volksbus bus; the semi-heavy and extra-heavy medium-duty vehicles of VW Constellation, VW Worker and MAN TGX truck lines.
For the VW Delivery truck and the Volksbus bus, Bridgestone offers the radial tubeless tires M814 in 215/75 R17.5 126/124M dimensions. Developed for use on moderate traction and directional axles, the model features a larger rubber tread design and special ejectors located in the central grooves that help preserve the carcass integrity, and favor increased tire mileage, and re-use.
Bridgestone R268 tire is designed for use on directional, free and moderate-wheel-drive axles, and outfits VW Constellation, VW Worker and MAN TGX models from the medium-duty and semi-heavy line (75/80 R22.5 149/146L dimensions) and heavy and extra-heavy products (295/80 R22.5 152/148M). Among the benefits of this product are uniform wear, retreadability index, comfort (low noise level) and high mileage performance.
Completing the original equipment supply list for MAN Latin America, Bridgestone also offers for VW Constellation, VW Worker and MAN TGX heavy and extra-heavy vehicles, the tire M736 in 295/80 R22.5 152/148M dimensions. Developed for use in traction axes on short, medium and long distances paved roads, the model has lateral protection fillets and reinforced bead that bring greater safety and adhesion in several conditions, besides the increase of the resistance to friction and high retreadability index.
"It is an honor to be a partner of MAN Latin America by offering innovative solutions that meet the needs of our customers," says Marcos Aoki, director of Original Equipment Sales at Bridgestone. "We are constantly investing in research and development to always innovate and offer products of the highest quality and technology."