Mar 6, 2017 SÃO PAULO, Brazil
New Firestone F-700: The Best Firestone of the Category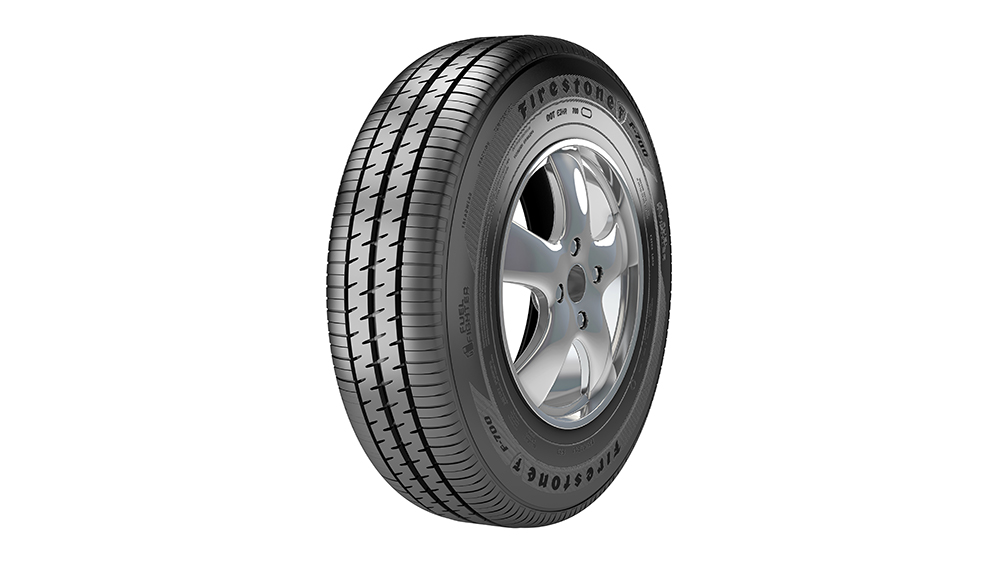 We put all our know-how in technology in order to provide the best braking in wet performance, that is, more security for our customers.

Concheta Feliciano, Bridgestone´s Marketing Director
Firestone passenger tire line for popular vehicles in the after-market
Bridgestone Brazil today announced the introduction of the all-new Firestone F-700 passenger tire for compact cars. The new tire delivers enhanced braking performance, durability and fuel economy. With these attributes, the Firestone F-700 tire is a smart choice for customers looking to equip their vehicles with a reliable tire that combines quality and affordability.
"Today, F-700 is the best product of the Firestone line in the category", explains Concheta Feliciano, Bridgestone´s Marketing Director. "We put all our know-how in technology in order to provide the best braking in wet performance, that is, more security for our customers."
The Firestone F-700 tire is designed with open shoulders that improve braking performance and its wide, longitudinal grooves promote excellent water drainage. It also has an optimized tread design with robust blocks that offer balanced wear performance, traction on wet surfaces and energy efficiency.
In addition to the attributes that enable greater security to consumers, F-700 is the first Firestone release in passenger car line with Fuel Fighter technology in Brazil. This provides drivers with additional savings by, enabling higher mileage with less fuel consumption.
The Firestone F-700 tire will be available in the following sizes: 175/65R14, 175/70R13, 165/70R13, 175/70R14, 185/65R14, 185/70R14 and 185/70R13. In the Brazilian Labeling Program (PBE), which aims to provide useful information for the performance of tires to consumers, its rating in rolling resistance is "E", in adherence to wet, "C", and in noise, "72 dB."