Apr 3, 2017 SÃO PAULO, Brazil
Bridgestone Releases New Over-the-Road Commercial Truck Tire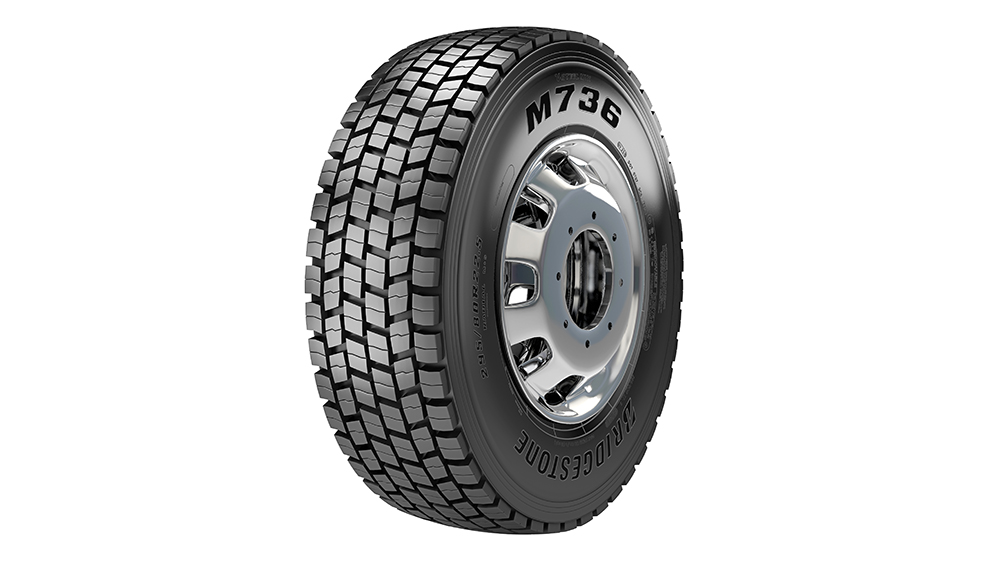 Using new compound and tread design technologies, the Bridgestone M736 tire offers improved mileage, excellent retreadability, uniform wear and better wet grip.

Concheta Feliciano, Marketing Director, Bridgestone Brazil
Bridgestone M736 is a radial tire developed for use on drive axles on paved roads
Innovation and performance have always been attributes of Bridgestone. The world's largest tire manufacturer develops products presenting best performances and providing prime quality. Following this mission, the company presents its newest product for radial tire customers – Bridgestone M736.
Developed for the drive axle on paved roads, the Bridgestone M736 tire meets the market demand for products with great retreadability, offering the user a low cost per kilometer.
"Using new compound and tread design technologies, the Bridgestone M736 tire offers improved mileage, excellent retreadability, uniform wear and better wet grip", says Concheta Feliciano, Marketing Director, Bridgestone Brazil. "All these attributes will help our customers to achieve a significant reduction in their operating costs."
The Bridgestone M736 tire is available for sale in sizes 295/80R22.5 and 275/80R22.5. The M736 tire from Bridgestone complies with the Brazilian Labeling Program (PBE), which aims to provide useful information on tire performance to consumers. The Bridgestone M736 tire has an "E" rating for rolling resistance, "C" for wet grip, and 74dB for noise.