Apr 19, 2017 SAN JOSE, Costa Rica
Bridgestone is Awarded for its Trajectory of Commitment to Quality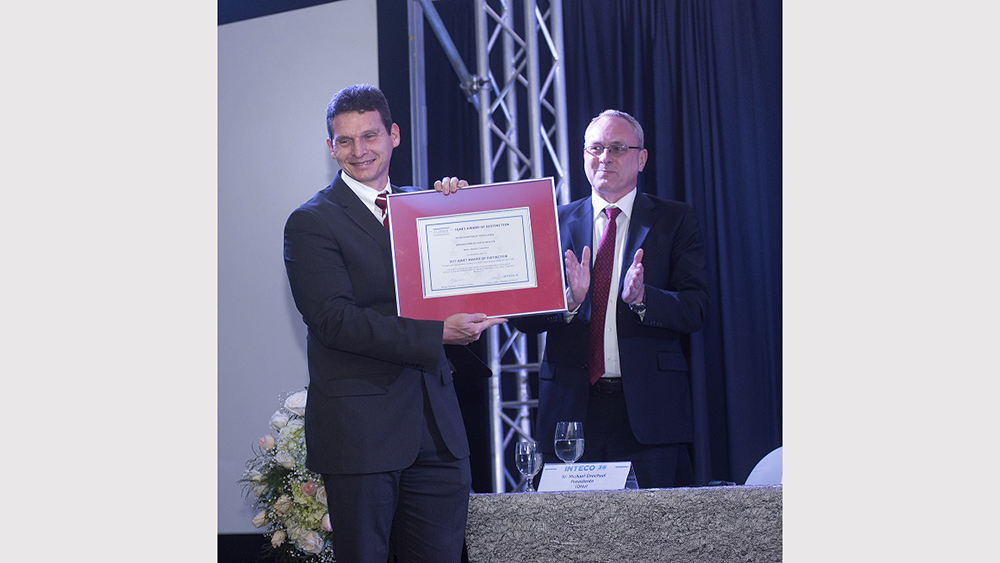 IQNet recognized Bridgestone Costa Rica in celebration of INTECO's 30th anniversary in the country
Bridgestone Costa Rica has received an honorary certificate from IQNet, for being the first company certified by Costa Rica's Technical Regulations Institute (INTECO) in the standard of Quality Management ISO 9001:1994, in the year 1996.
IQNet is the world's largest network of leading certification bodies, which includes being part of the Management System Certification entities committed to high standards in respect of ethics and transparency.
At the ceremony, Bridgestone's journey was recognized as an outstanding business regarding certifications and implementation of Systems Management in a variety of areas. "Bridgestone is a model organization, a pioneer on system management implementation, procuring product certification, obtaining greenhouse effect gas verification and being one of the first organizations certificated in energy management, as well as in social responsibility," stated Alfonso Montero, INTECO Director of Compliance Assessment.
According to Erick Herrera, Bridgestone Country Manager, the benefits of this type of certifications rely on the company reaching a higher level of efficiency through competent assessments, facilitating international commerce through the acknowledgment of said certifications and increasing the level of innovation since there is a constant effort to improve procedures.
Additional, Bridgestone has also been a strategic partner, supporting such procedures in the country "in matters of normalization, Bridgestone is a pioneer that participated in one of the first Technical Normalization Committees, the INTE CTN 14: Rims and Tires, that developed a set of regulations that seek the product's quality and safety assurance. Also, this company is an active member of international committees on quality management, environmental management and health and safety in the workplace," highlighted Alexandra Rodrigues, INTECO Normalization Director.
These kinds of honors motivate Bridgestone Costa Rica daily to work towards their mission of "Serving Society with Superior Quality."