Apr 18, 2017 CAMAÇARI, Brazil
Bridgestone Celebrates 10th Anniversary of Its Plant in Camaçari, Bahia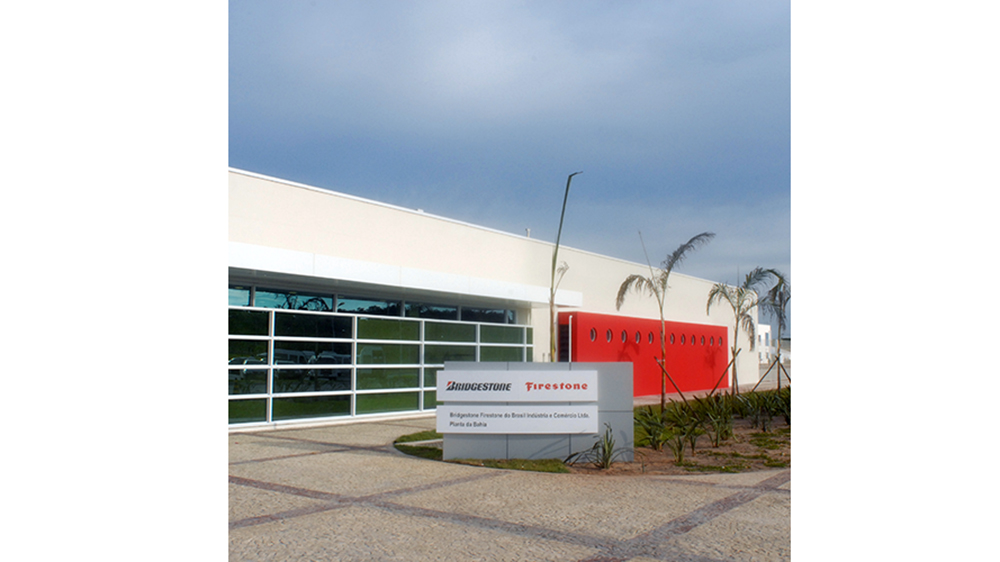 In a decade, we have produced over 23 million high performance tires for passenger cars and light trucks at our plant, and I am confident that this first decade is only the beginning of a long and prosperous journey.

Fabio Fossen, president of Bridgestone Brazil
Over the last decade, the Bahia plant produced over 23 million high performance tires for passenger cars and light trucks
Bridgestone, the largest tire and rubber company in the world, is celebrating its 10th anniversary of its manufacturing plant in the city of Camaçari in the State of Bahia, Brazil. Located in the Industrial Complex of Camaçari, the plant employs over 800 direct employees and 430 indirect people, and has received investments amounting to BRL 250 million, expanding its production capacity from 8,000 to 10,000 tires per day.
"This is the result of a successful partnership between Bridgestone and the people of the State of Bahia, helping us to make our plant a global benchmark in terms of quality excellence," explains the president of Bridgestone Brazil, Fabio Fossen. "In a decade, we have produced over 23 million high performance tires for passenger cars and light trucks at our plant, and I am confident that this first decade is only the beginning of a long and prosperous journey," he added.
Our production in Camaçari supplies tires not only to the Brazilian and Latin American markets, but also to North America. In addition, the plant's strategic location allows us to have a cost effective distribution of products to the Northern and North-eastern regions of the country, optimizing delivery times and logistics costs.
"The Private Public Partnerships promoted by the government of the State of Bahia State contribute to the economic and social development, and the partnership with Bridgestone is a successful example of that. Bridgestone is now celebrating its 10th anniversary of operations in Bahia, with economic growth and with an efficient supply chain thanks to the excellent plant location," celebrates Rui Costa, Governor of the State of Bahia.
Bridgestone is the global tire manufacturer leader with 49 plants around the world. In Brazil, Bridgestone manufactures Bridgestone and Firestone tires at its locations in the cities of Santo André, in the state of São Paulo, and Camaçari, in the state of Bahia. The company also has two tire retreading plants and rubber parts, located in the cities of Campinas, in the state of São Paulo, and in Mafra, in the state of Santa Catarina, employing around 4,000 people.