Jun 27, 2017 SÃO PAULO, Brazil
Bridgestone Bandag Receives Top Rubber 2016 Award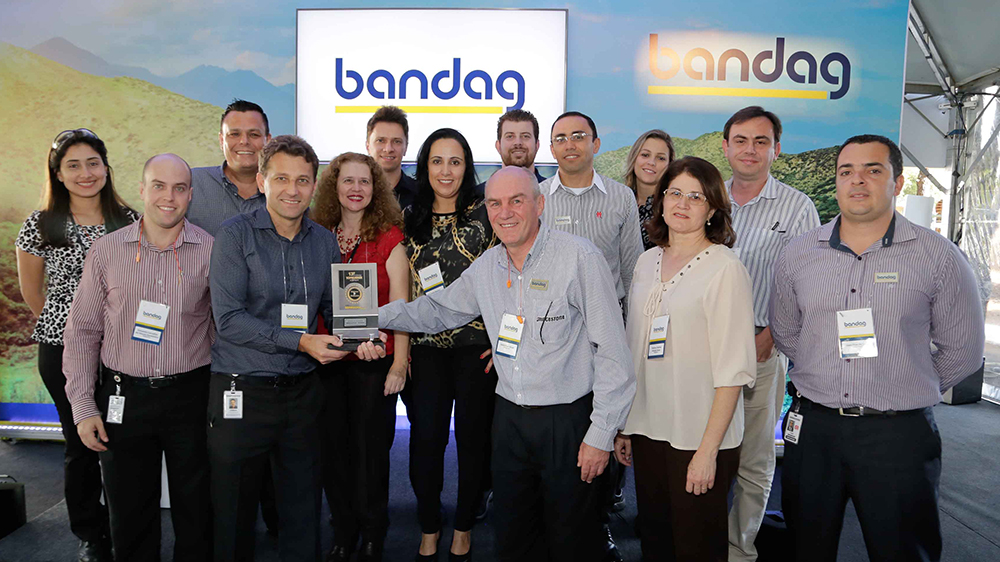 Bandag, business unit of Bridgestone dedicated to the research, development, manufacture of materials and equipment for the retread of truck tires, conquered the TopRubber 2016 award in the tread category. The award event, organized by Editora ASPA, has the purpose of recognizing the highlights and professionals of rubber industry, since raw material to final product.
"We are very proud of this achievement," says Osmar Tiburske, Bandag's industrial manager. "This award represents recognition of the hard work of our factory and employees. Bandag is a world leader with top offerings that make it possible to transport customers in the safest, most efficient and economical way possible. We will continue to offer the best business solutions to help our customers maximize their tire programs and save more in an increasingly competitive market," he adds.
Recently, Bandag celebrated its 60th anniversary with the launch of a new global campaign called "Built for Better". The purpose is to promote the Bandag brand worldwide and place retreading as an innovative and sustainable business solution for customers of several sizes.
The selection process of the best of the year for the 13th edition of the TopRubber Award was made by means of a single electronic vote sent by experts, technicians, professionals, subscribers, readers of the publications of Editora ASPA and Internet users of the website Borracha Atual.