May 23, 2017 ABILENE, Texas
Bridgestone Bandag Abilene Plant Celebrates 45th Anniversary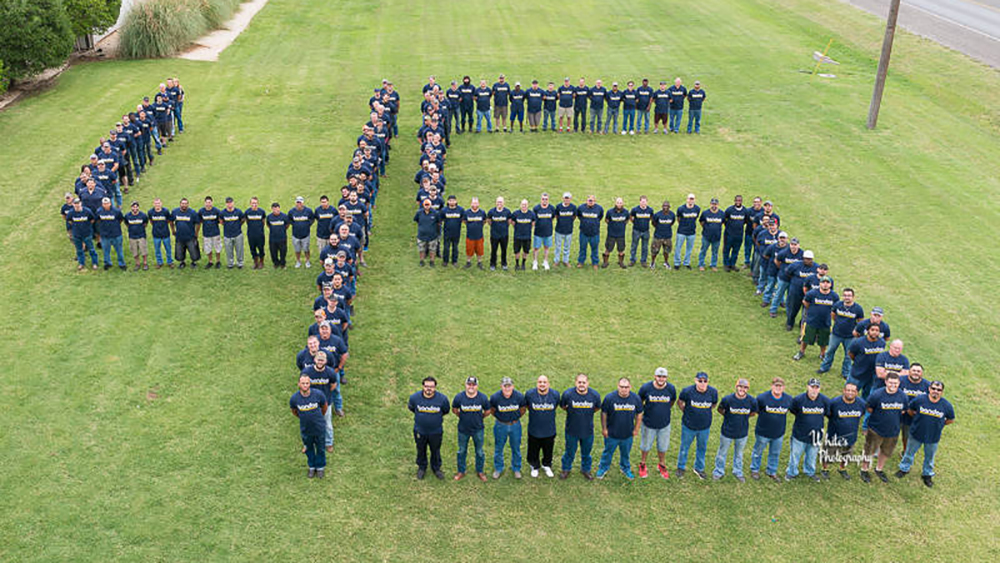 Facility celebrates accomplishments and performance
Bridgestone Americas, Inc. (Bridgestone) celebrated the 45th anniversary of the opening of its Bandag Retread Plant in Abilene, Texas, on May 22. The plant, which originally opened as a Bandag facility, today employs more than 170 people.
"Bridgestone's roots in Abilene run deep, and it has been our privilege to call this community home for the last 45 years," said Jeremy Gray, Abilene Plant Manager. "We'd like to thank the Abilene community for its support over the past 45 years. The Abilene team is excited to begin this next chapter in our plant's history."
The Abilene Plant has received numerous awards and certifications for its commitment to improving health and safety at the plant, as well as for community involvement. Abilene was awarded the Rubber Manufacturers Association's Improvement Award in 2014 and 2015, as well as the Keep Abilene Beautiful Recycling Award in 2015.
Bandag®, is a business of Bridgestone Americas, Inc. dedicated to the research, development and manufacturing of premium retreaded tires. In celebration of its 60th anniversary, Bandag launched its "Built for Better campaign in March 2017 to unite the Bandag brand globally and position retreads as an innovative sustainable business solution for fleets of all sizes.
Bandag pioneered the commercial truck tire pre-cure retreading process in 1957 and today is a global industry leader providing customers with premium offerings that help keep them on the road as safely, efficiently and economically as possible. Bandag retreads help fleets maximize their total tire program and achieve greater cost-efficiencies in an increasingly competitive market.
More than just cost-effective, Bandag is dedicated to making a positive, lasting impact through sustainable business practices. Bandag retreads make a significant impact on the environment. In fact, Bandag retreads more than 800 tire casings per hour, keeping up to seven million tires out of landfills each year. To learn more about Bandag retread solutions, visit www.bandag.com.