Nov 28, 2017 Sao Paulo
Bandag Celebrates 20 Years of Operation in Mafra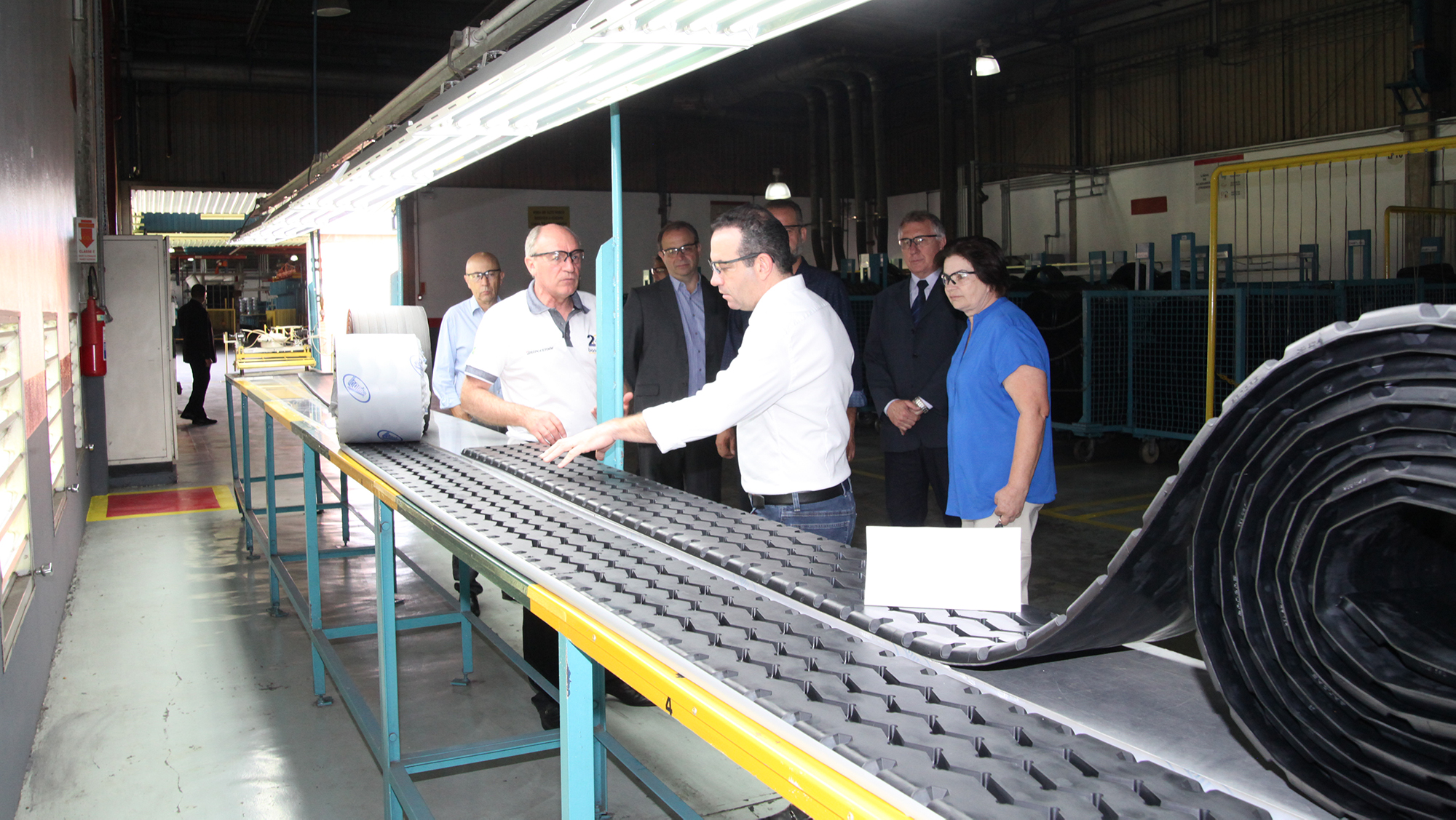 In two decades, the plant produced 100 thousand tons of tread and held more than 80 million tire retreadings
Bandag, a company of Bridgestone, dedicated to research, development and manufacturing of tread, is celebrating the 20th anniversary of its manufacturing plant located in Mafra, Santa Catarina. Leader in the segment of tires retreading for trucks and buses, the company produced 100 thousand tons of tread and held more than 80 million retreading of tires during this time.
To the Mafra's mayor, Wellington Bielecki, the company is an example of solidity in the current economical market. "I congratulate Bandag for the 20 years of installation in our municipality. This company contributes greatly to our economy, generating jobs and inputs, moving not only Mafra, but the whole Brazil. We, people from Mafra, today we are proud to say that Bandag, factory plant in Mafra, positioned in the center of one of the most prosperous cities of Santa Catarina."
"Twenty years ago in the town of Mafra, Bandag produces treads that are marketed to the whole of Brazil and Mercosur, contributing to the socioeconomic development of the region", says Fabio Fossen, president of Bridgestone in Brazil.
Tire retreading is the smarter option for customers who want to maximize the performance of tires and generate savings in operating costs. "In addition to the economy and reliable performance, the tire retreading Bandag offer significant benefits to the environment. Extending the life cycle of the tires for trucks and buses and allowing for a greater sustainability in the manufacturing process," Fossen explains.
In June 2016, the Bandag celebrated its global 60th anniversary with the release of the campaign "Developed to be the best", with the objective of promoting the Bandag brand throughout the world and position the tires retreading as innovative and sustainable business solution for customers of various sizes.
The campaign foundation is the strong leadership of Bandag in the category of retreated tires, being a pioneer in retread tires for buses and trucks tires with pre-cured bands. Currently, the company continues to lead the global market with higher offers that enable the clients transportation as safely, efficiently and economically as possible.
Bandag has more than 650 dealers on six continents. Bandag in North America operates the largest repairs and services network with more than 240 reformers and 1700 points of service. In Brazil, there are two factories: in Campinas/SP and Mafra/SC Besides other factories units. The company offers a network of more than 147 services centers to the transportation segment, called BTS Bandag Truck Service, besides 95 tire retractors.