Jan 11, 2017 SAN JOSÉ, Costa Rica
Firestone Industrial Products Received Certificate for Its Efficiency in Energy Management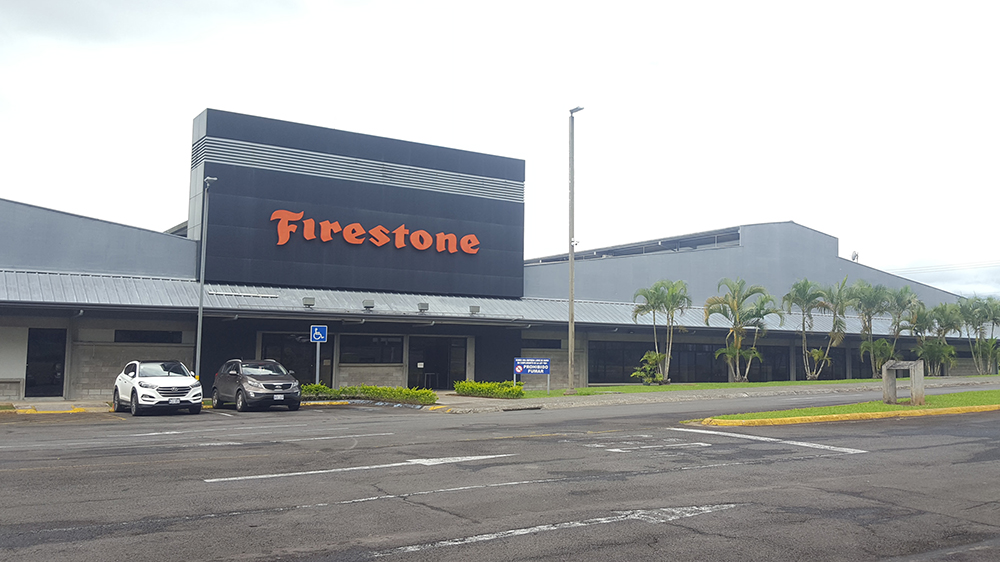 The company achieved to reduce their emissions of carbon dioxide (CO2) by 18%
Firestone Industrial Products obtained the ISO 50001 certificate in Energy Management Systems by INTECO (Costa Rica Institute of Technical Standards) last December 21, 2016.
Joaquín Hernández, General Manager of Firestone Industrial Products, stated that the company visualized the benefits offered through a good administration and less energy consumption since 2014, for they set the goal to obtain the ISO 50001 Management System Certification by the end of 2016.
"In order to obtain this valuable certification, we made several significant changes in energy and fuel consumption in different areas. We first identified all the equipment using a high-energy consumption and carried out diverse audits with the support of the Costa Rican Electricity Institute," the executive pointed out.
The company defined different projects to improve its energy efficiency; one of them refers to the change of 100% of LED lights, which represented savings of 20% in the total electric bill and improvement through a better lighting in work areas.
Regarding fuel consumption, Firestone Industrial Products developed a steam pipes' insulation plan to reduce the diesel consumption in more than 4000 liters per month. Overall, the changes made have allowed the company to reduce their carbon footprint by 18%, equivalent to 78 tons of carbon dioxide.
Such initiative is part of Firestone's sustainability strategies and the continuous inclusion of improvements on environmental practices to be a model in eco-friendly production.