Feb 20, 2017 São Paulo, Brazil
Bridgestone Offers Rout Promotion up to 12 Installments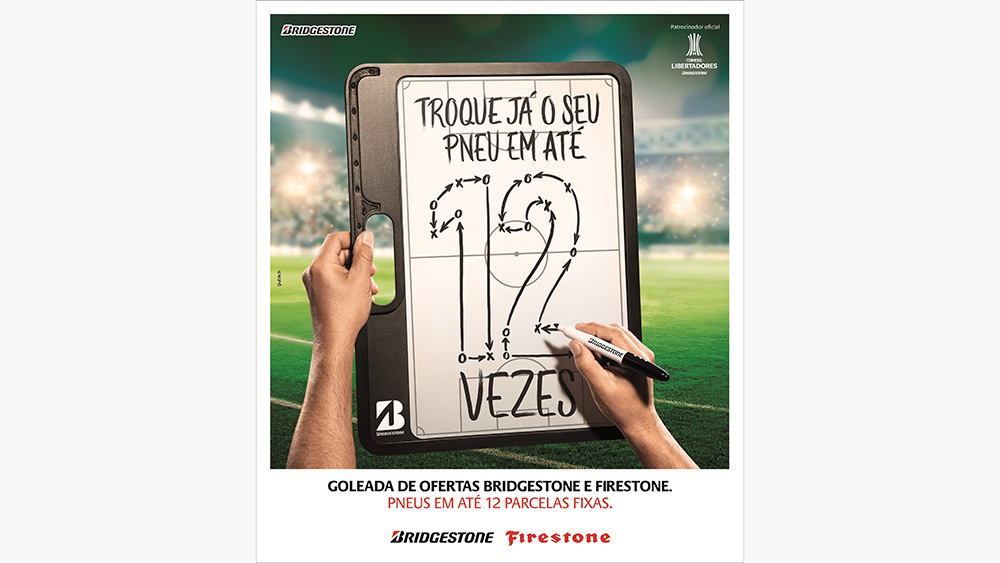 With a commitment to always offer new and better ways to serve customers, Bridgestone launches campaign "Bridgestone in up to 12 installments" The promotion allows payment in fixed installments of various products of Bridgestone and Firestone brands to cars, trucks and buses. The action will last until April 30, at the official chain store of the Company's dealers and on online shop (http://loja.bridgestone.com.br/).
"The goal of the promotion is to facilitate the purchase of consumers by offering unique benefits that really make a difference", says Concheta Feliciano, Bridgestone´s marketing director.
Customers who wish to participate in the promotion can refer to the unique conditions for the entire Bridgestone and Firestone brands tire lines for cars, trucks and buses. The main products that are part of the promotion are:
| | |
| --- | --- |
| Models | Dimensions |
| Bridgestone Dueler H/T 840 | Rims: 16 |
| Bridgestone Turanza ER300 | Rims: 16 |
| Firestone F-700 | Rim: 14 |
| Bridgestone R268 | 295/80R22.5 |
| Bridgestone M736 | 295/80R22.5 |
| Firestone FS400 | 295/80R22.5 |
"In addition to purchase tires with more special conditions, the consumer can help in the correct disposal of their used tires. In partnership with Reciclanip all Bridgestone resale points deliver the scrap tires to the entity's collection points, where it will have an environmentally proper disposal", explains Concheta.
The new promotion reaches the public at the time the company completes five years as the main sponsor of Conmebol Libertadores Bridgestone. The most important tournament in Latin America enables strengthen the company's brand to the public and provide customers with good experiences, besides those they may already have with their products.
Products, workshops and resale points participating in the promotion can be checked in the regulation available on website www.bridgestone.com.br/passeio/pneus/promocoes.