Jul 18, 2016 SÃO PAULO, Brazil
New Bridgestone Commercials Announce a Great Promotion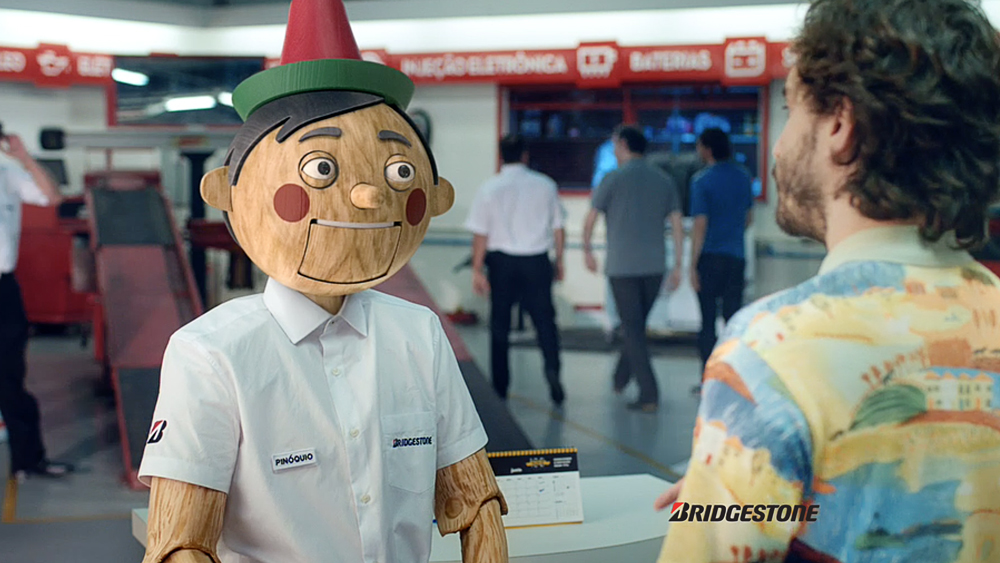 Produced by O2 Filmes, the ads announce the retail promotion "A Bridgestone Valoriza seu Pneu Usado"
The new commercials by Bridgestone, the world's leading tire and rubber company and owner of the Bridgestone, Firestone and Bandag brands, aired Saturday, July 16.
Created by Publicis, the campaign highlights Bridgestone's new retail promotion, in which consumers who bring in their used car tires from any brand receive discounts on new tire purchases. Truck and bus owners can purchase new tires or retread old ones at discounted prices.
The commercials were produced by O2 Filmes and humorously feature Pinocchio, who attests to the great benefits offered by the promotion.
"In addition to the promotion itself, this campaign intends to raise awareness around the correct disposal of used tires. We don't want drivers to throw them out on the street. Instead, bring them to a Bridgestone store to receive discounts on new tire purchases," said Concheta Feliciano, Marketing Director at Bridgestone.
The new campaign will be aired on free-to-air and cable television, on the radio and on YouTube, achieving a high frequency and countrywide coverage in Brazil.
Click on the following link to watch the commercials: https://www.youtube.com/watch?v=g7LvabLkf7Y.