Mar 14, 2016 Nashville, Tenn
GCR Tires & Service Names New Executive Director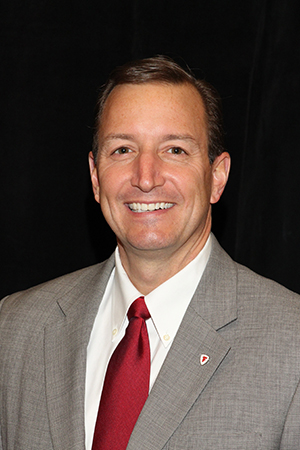 Doyle's rich industry experience and extensive knowledge of the commercial business have enabled him to develop a comprehensive understanding of effective service models.

John Vasuta, President, GCR Tires & Service Bridgestone Americas Tire Operations
Doyle Bradford to lead overall service offering efforts for the brand
Bridgestone Americas today announced that Doyle Bradford has been appointed Executive Director, Service Offering, for GCR Tires & Service (GCR), a division of Bridgestone Americas Tire Operations (BATO). A newly created position, Bradford will lead the design and creation of a standard service offering that reinforces GCR as a total solution, meeting both customer and market needs.
"Doyle's rich industry experience and extensive knowledge of the commercial business have enabled him to develop a comprehensive understanding of effective service models," said John Vasuta, President, GCR Tires & Service, Bridgestone Americas Tire Operations. "His vision and expertise align with customer wants and needs, and will ensure that GCR delivers on its commitment to superior service."
Bradford began his career with Bridgestone more than 25 years ago. His leadership roles have included Vice President, Sales and Operations for GCR and Vice President, Sales for Bridgestone's Commercial tire business. Bradford earned a Bachelor of Business Administration degree from Appalachian State University.
GCR is one of the nation's largest commercial tire and service companies with more than 200 locations in the United States and Eastern Canada. GCR's extensive network of store locations offer complete solutions for the trucking, construction, mining, industrial and agricultural segments.