Sep 19, 2016 São Paulo, Brazil
Firestone Launches New Tire for Light Commercial Vehicle Applications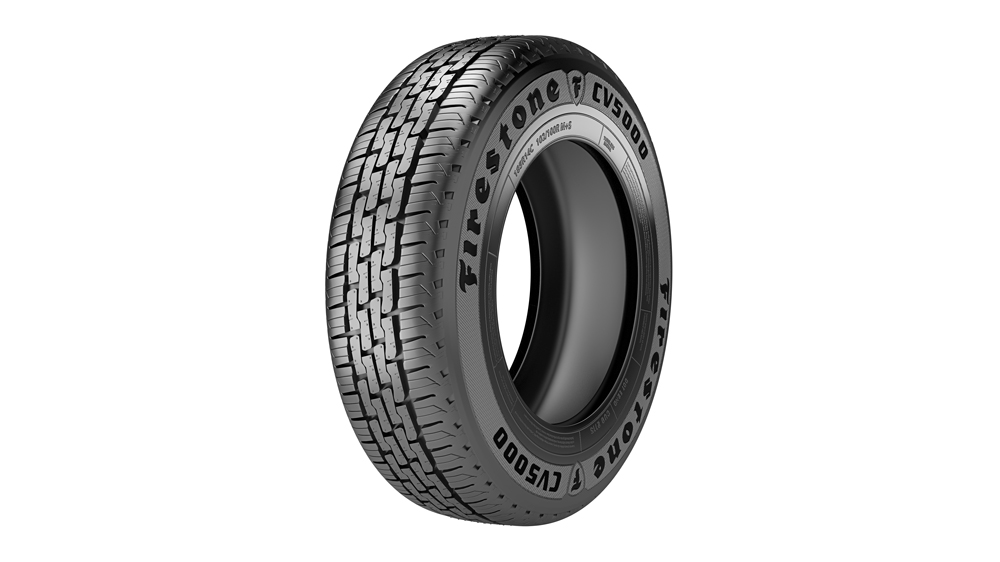 Firestone CV5000 combines durability and affordability
Bridgestone Corporation (Bridgestone), the world's largest tire and rubber company, announced the release of the new Firestone CV5000 tire for light commercial vehicle applications. Designed for commercial vehicles that transport cargo and passengers, the all-new Firestone CV5000 tire gives the driver a sense of control, strength and comfort, and is an excellent cost benefit deal.
The Firestone CV5000 tire is designed with a rounded and reinforced shoulder, delivering greater mobility and accuracy. The tire's tread pattern, which features sipes to help channel water, provides enhanced grip on wet roadways. In addition, the optimized footprint technology promotes consistent contact pressure to contribute to even wear and a quiet ride throughout the life of the tire.
According to Concheta Feliciano, director of marketing for Bridgestone Brazil, the new tire combines the tradition and reliability of Firestone brand. "We continue to innovate and find the best ways to serve our customers, meeting their needs. The innovation of the Firestone CV5000 tire provides superior performance, security and cost savings for users", said Feliciano.
The Firestone CV5000 is available in size 185R14C 102/100R.