Feb 5, 2016 NASHVILLE, Tenn.
Bridgestone VP of Brand Marketing named recipient of Nashville Business Journal's 2016 40 Under 40 Awards
Amber Holm to be honored for business excellence and community contributions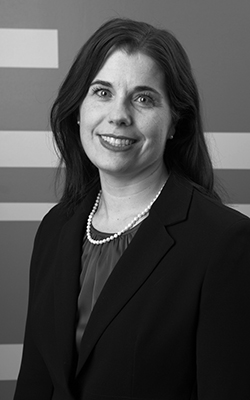 Bridgestone Americas (Bridgestone) today announced that Amber Holm, Vice President of Brand Marketing, U.S. and Canada, Consumer Replacement Tire for Bridgestone Americas Tire Operations (BATO), has been named a recipient of the Nashville Business Journal's 2016 40 Under 40 Awards. This annual award celebrates 40 professionals under the age of 40 for their excellence in business and contributions to their communities in Middle Tennessee.
"Amber's intelligence and business acumen is matched by her passion and creativity, and it's exciting to see the Nashville business community taking notice," said Philip Dobbs, Chief Marketing Officer, Bridgestone Americas Tire Operations. "Her collaborative spirit, integrated and inclusive approach to leadership, and commitment to helping the community have created a better Bridgestone for all of our teammates."
As Vice President of Brand Marketing at Bridgestone, Holm oversees marketing and brand strategy for Bridgestone's consumer replacement tire business. Her leadership in the company's DriveGuard tire line launch led to record increases in brand awareness, significant incremental tire sales volume growth, and significant revenue growth for the company. In addition, Holm is leading the creation of the Bridgestone Women's Network to promote the professional development of women in the company. Within the community, Holm has been a classroom teacher for Junior Achievement and a fundraiser for the United Way throughout her career. She also continues her role as an alumni interviewer for Yale.
Each of the award winners will be featured in the Nashville Business Journal's 40 Under 40 special publication and honored at an awards dinner on March 16 at the Gaylord Opryland Resort & Convention Center.
For more company news, visit BridgestoneAmericas.com.