Nov 30, 2016 León, Guanajuato
Bridgestone Strengthens Its Presence In The Bajío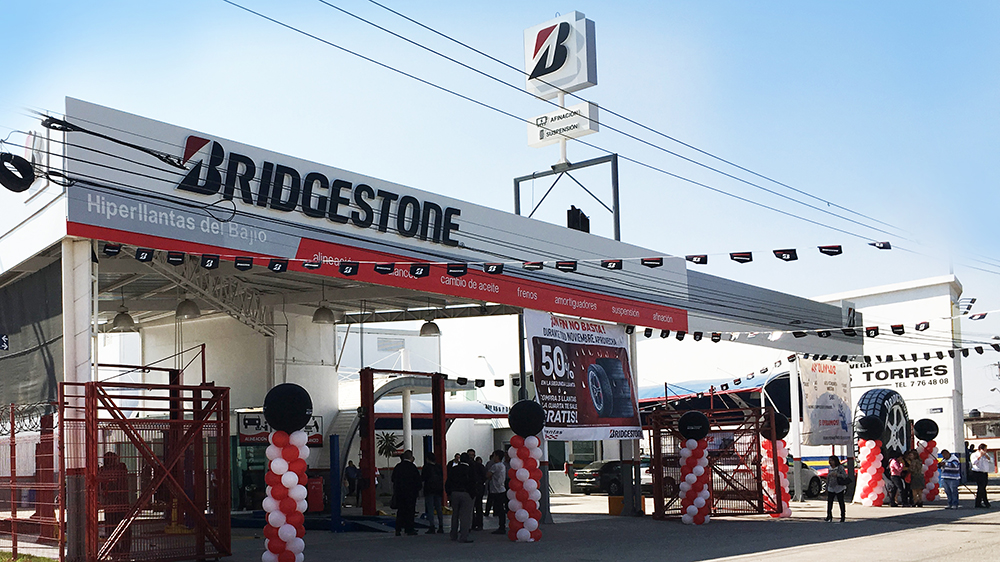 The tire manufacturer, with the help of "Hiperllantas del Bajío", added three new Service Centers to its more than 600 points of sale nationwide.
Bridgestone the world leader in tire manufacture, and its business partner Hiperllantas del Bajío, aware of the needs of customers and promoting business expansion, strengthened its presence in the region by celebrating the opening of two new Service Centers and one more for Firestone, its sister brand, in the cities of León and Irapuato.

"We are making investments in the region with our commercial partners, offering high quality products and services to more people, as part of our strategy to expand our business," said Daniel Benvenuti, President and Managing Director of Bridgestone Latin America North, BS-LAN.

Gerardo Saucedo, President of Hiperllantas del Bajío said, "With this openings, we seek to continue strengthening commercial ties with the largest tire company in the world, thus bringing the products to more consumers, creating trust and leadership in the State."

The new Service Centers will offer a wide range of Bridgestone and Firestone products, and automotive services such as balancing and alignment, maintenance, oil and struts change, tuning and computer scanning, among others, offering highly qualified labor.

With the opening of these Service Centers, Bridgestone contributes to the activation of the local economy, generating jobs and establishing new sales outlets, which generate and promote fair competition in the industry, while reinforcing its commitment to serve the customer with Superior Quality.