Mar 1, 2016 TOKYO
Bridgestone Run-Flat Tires Featured as Original Equipment on Lexus LC500h Vehicle on display at 2016 Geneva International Motor Show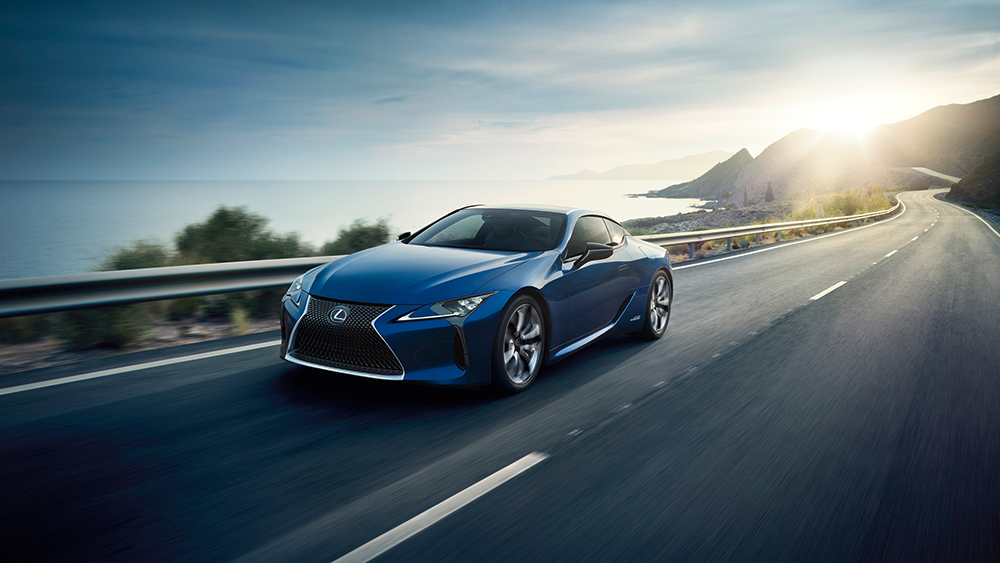 Bridgestone Group has acquired permission from LEXUS to use the image of the LEXUS LC500h vehicle in this press release. Reproduction and/or redistribution of this image is strictly prohibited.
Bridgestone Corporation (Bridgestone) today announced that its run-flat tires will be the standard tire mounted on the LEXUS LC500h*1, a new luxury coupé slated to launch in Spring 2017. The coupé is on display at the LEXUS booth of the 2016 Geneva International Motor Show*2 in Geneva, Switzerland.
The POTENZA S001L was designed exclusively by Bridgestone for the LEXUS LC500h based on the basic design of the previous POTENZA S001 RFT. In order to realize the superior driving performance of the LEXUS LC500h, Bridgestone is engaging in exclusive new development of tire patterns and rubber.
Bridgestone run-flat tires are engineered to go up to 80 kilometers (50 miles) to safety after a puncture or a loss of pressure. In addition, as run-flat tires eliminate the necessity for spare tires, they improve the balance in the vehicle's weight distribution and help realize superior driving performance. Furthermore, by eliminating the need for spare tires, which are often disposed of without being used, run-flat tires also contribute to a reduction in the use of resources.
Through the widespread use of run-flat tires, Bridgestone aims to contribute to the realization of a safe and stable mobile society while reducing the overall environmental impact.
*1 Detailed information related to this vehicle is available via the following URL: http://newsroom.toyota.co.jp/en/detail/11155277/.
*2 Press days will be held on March 1–2, 2016. The convention will be open to the public from the March 3–13, 2016.
* The tire pattern for the tires mounted on the vehicles being displayed at the 2016 Geneva International Motor Show differs from the standard pattern.