May 9, 2016 MEXICO CITY
Bridgestone Recognized for Ten Years of Consolidating Corporate Social Responsibility as a Daily Business Practice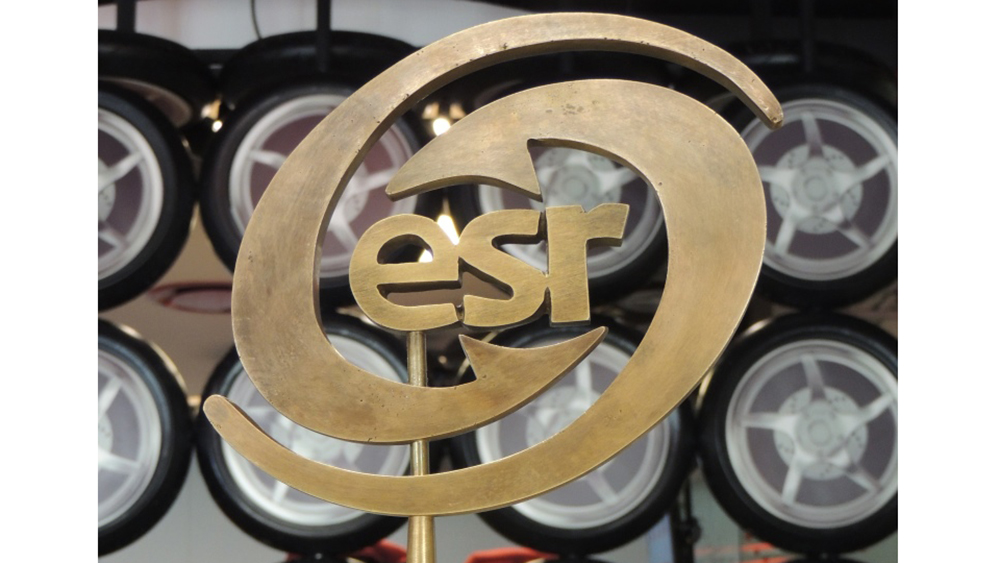 We have created a Sustainable Business Model as a challenge to always seek better ways to give back to the environment, our communities and our employees.

Daniel Benvenuti, President of Bridgestone Latin America North Region, BS-LAN
For the tenth consecutive year, Bridgestone has received the Socially Responsible Company Award granted by the Mexican Center for Philanthropy
Bridgestone, the world leader in tire manufacturing and other diversified products, has celebrated ten years of being awarded with the ESR Award (Socially Responsible Company for its acronym in Spanish) granted by the Mexican Center for Philanthropy (CEMEFI). The recognition was received on Wednesday, May 4, at the IX Latin American Forum for Socially Responsible Companies in Mexico City.
Bridgestone Mexico's commitment to corporate social responsibility goes beyond a series of abstract philosophical principles to a practice in everyday business activities. Trusted employees, partners, suppliers and its board of directors have been involved in generating a value chain for major social impact.
"At Bridgestone, we are proud to have received the ESR Award for the tenth year. We began like any company—developing environmental and volunteering activities while seeking to comply with all correspondent regulations. Today, we have implemented a strong sustainability strategy and have created a Sustainable Business Model as a challenge to always seek better ways to give back to the environment, our communities and our employees", said Daniel Benvenuti, President of Bridgestone Latin America North Region, BS-LAN.
In 2006, Bridgestone became the first company in the tire industry to obtain the ESR recognition by CEMEFI. By 2009, the company launched campaigns and activities on road safety and the environment aimed at youth and adults. In 2010, campaigns began to address children as future drivers.
Bridgestone Mexico's sister company, Bandag Mexico, also achieved the ESR badge in 2014 after complying with the CSR standards. In the same year, the Bridgestone manufacturing plant in Cuernavaca, Morelos State was also honored for its improvements in energy savings and reported a significant increase in the corporate volunteer program with more than 560 teammates participating.
"Starting with fundamental philanthropic initiatives and goodwill, we have evolved our strategy and moved toward a sustainable model in social responsibility. We have created a unique vision to endorse our commitment and have made responsible management and continuous improvement part of our culture and business strategy", stated Amelia Vives, Manager of Corporate Communications and Social Responsibility for Bridgestone Latin America North, BS-LAN.
Bridgestone Mexico's sustainability strategy is defined by three fundamental pillars:
Innovation: Focusing daily on innovation to offer customers high-quality tires that provide safety and comfort while focusing on environmental care
Value natural resources: Transitioning from the use of fossil fuels to more environmentally friendly fuels to reduce gas emissions into the atmosphere, reducing the amount of water used in its manufacturing processes and recycling 95% of waste
Outstanding corporate citizenship: Assuming social leadership roles in the community and supporting various programs and volunteer activities to promote safe and environmentally friendly driving and to improve quality of life
In addition to receiving the 2016 ESR award, Bridgestone Mexico was also recognized for its contributions with the Socially Responsible Chain Value Program Award for promoting social responsibility within their suppliers. Furthermore, Bandag Mexico S.A. de C.V., the sister company dedicated to the production of tire retread products, obtained the award for third consecutive year.
To receive the ESR certificate, participating companies undergo a diagnostic process, supported by official documents on four themes: ethics and corporate governance; quality of life in the company; linking and community involvement; and development and the care of the natural resources and preservation of the environment.