Jun 20, 2016 MEXICO CITY, Mexico
Bridgestone R283A Ecopia, Innovation in Truck Tires for Axle Directional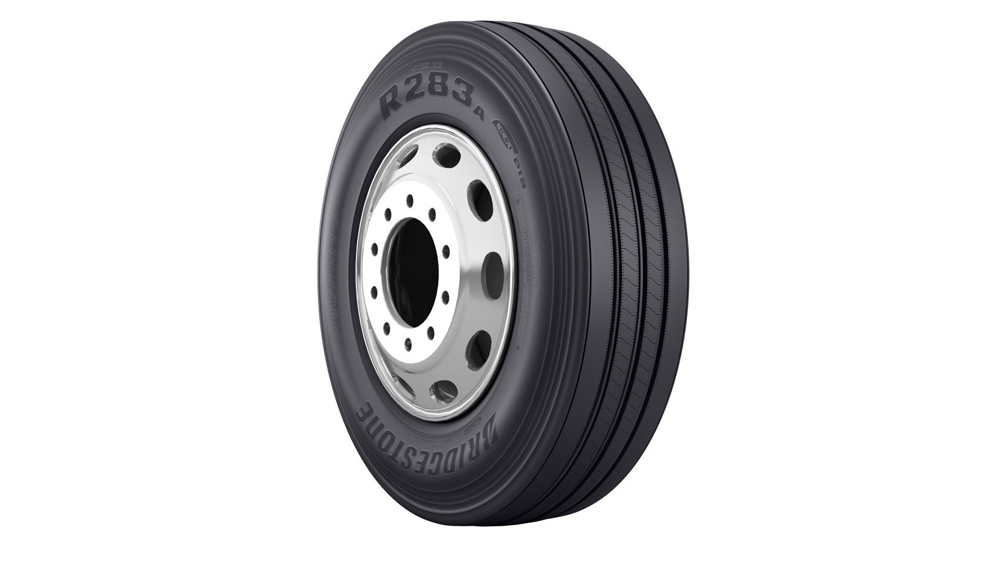 Fleets that measure performance based on total life cycle costs – both wear and fuel efficiency – will recognize and appreciate the value to their business from this tire's noticeably improved performance.

Alejandro Cortes, Marketing Director, Bridgestone Latin America North, BS-LAN
The Japanese brand keeps its promise to provide efficient solutions to fleets and reducing its operating costs
Bridgestone, the world leader in tire manufacturing and other diversified products, introduced its new line R283ATM ECOPIATM steer tire to the Mexican market. This new model offers the best of both worlds: most original life and high fuel efficiency, which help to reduce operating costs of company customers.
R283ATM ECOPIATM features an IntelliShape™ sidewall design, which reduces tire weight and minimizes rolling resistance for enhanced fuel efficiency without sacrificing durability. The tire also is designed with an innovative tread compound that works with Bridgestone's patented NanoPro-Tech™ polymer technology to limit energy loss and contribute to longer wear life.
In addition, the case features several notable improvements. The construction of the tire shoulder was redesigned in order to get a better distribution and more uniform wear in the footprint. Also, Fuel Saver Side technology was integrated to help to decrease heat generation in this area and to reduce rolling resistance.
These advancements and more contribute to 21 percent longer wear life and three percent better rolling resistance over the previous generation in comparison with previous generation R283™ ECOPIA™, which is been replaced and will be available in 11R24.5, 11R22.5, 295/75R22.5 and 285/75R24.5. All sizes have a load capacity of 16PR.
"This tire is the result of our team's focus on engineering a tire that can close the gap between performance and fuel savings, and providing the Boss with solutions that drive bottom line results," said Alejandro Cortes, Marketing Director, Bridgestone Latin America North, BS-LAN. "Fleets that measure performance based on total life cycle costs – both wear and fuel efficiency – will recognize and appreciate the value to their business from this tire's noticeably improved performance."
With the launch of this innovative tire, Bridgestone keeps its promise to provide efficient solutions to fleets aimed at reducing operating costs and proudly remains as a leader in tire production and sales in Mexico and the world.