Sep 13, 2016 São Paulo, Brazil
Bridgestone Opens Distribution Center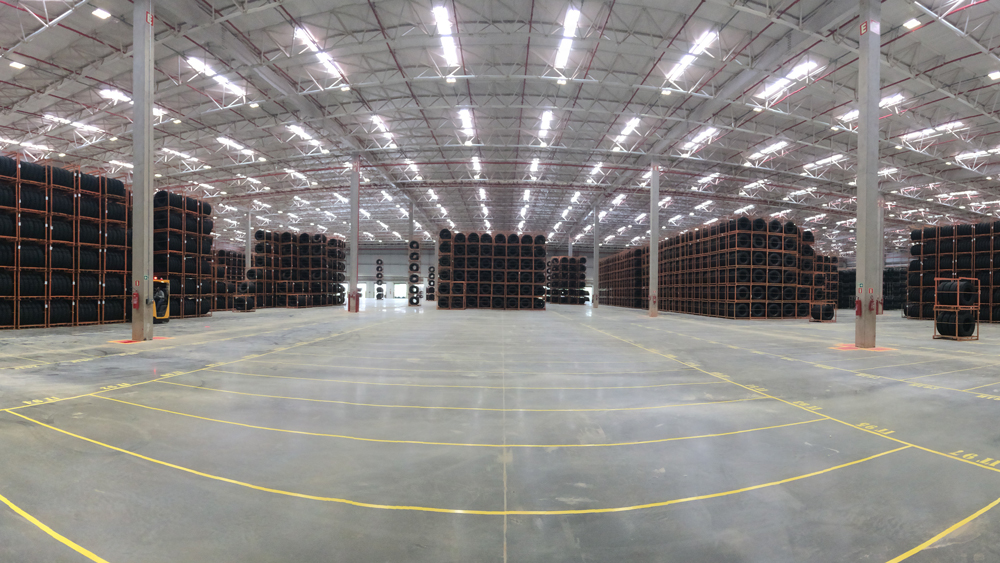 The facilities have received Green Building certification and expand the company's logistic capacity
Bridgestone, the world's largest tire manufacturer, has just opened the new Ecopia Distribution Center in the city of Mauá (SP), Brazil. The facilities, which have received Green Building certification, have the storage capacity for a large volume of products and help streamline the logistic distribution process across the company, which has two tire factories in Santo André (SP) and Camaçari (BA) and two Bandag tread factories in Campinas (SP) and Mafra (SC).
With a floor area of 44,000 m², the new Distribution Center has 40 receiving and shipping docks that increase the speed and the amount of load windows. The Center also has a large internal area for maneuvering vehicles and a parking yard. There is also an exclusive reception area for truck drivers, with showers and a cafeteria.
According to Lafaiete Oliveira, Supply Chain Director at Bridgestone, the central goal of implementing the Ecopia Distribution Center was to achieve a more efficient and dynamic distribution. "We used the industry's leading technology to build excellent facilities. In addition to the modern layout that allows us to greatly increase the company's productivity, the Ecopia Distribution Center has Green Building certification."
This certification is awarded by the U.S. Green Building Council, a non-profit organization based in Washington, in the United States, dedicated to sustainable building design and construction. To earn this classification, the Ecopia Distribution Center recycles its materials, re-uses all its water and ensures the energy efficiency of its lighting products.
The name of the Distribution Center was inspired on Bridgestone's Ecopia line of tires, which has an ecological appeal to it and whose products are designed using materials that minimize rolling resistance, increase energy efficiency and help reduce carbon dioxide (CO2) emission.