Oct 12, 2016 Nashville, Tenn.
Bridgestone Names New President of Commercial Truck & Bus Tire Business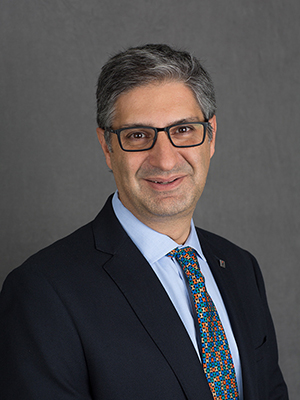 Joseph Saoud

President, truck and bus radial (TBR), Bridgestone Americas Tire Operations (BATO).
Joseph Saoud brings more than 25 years of global sales and marketing experience
Bridgestone Americas, Inc. (Bridgestone) today announced that Joseph Saoud has joined the company as president, truck and bus radial (TBR), Bridgestone Americas Tire Operations (BATO). In this role, Saoud will be responsible for leading the sales activities for the U.S. and Canadian commercial truck and bus tire business, which includes Bandag retreads. He will drive the business' long-term growth strategy and ensure continued value for customers, dealers and fleets.
"Joseph is a strong leader who brings incredible business acumen and global perspective to our team," said Kurt Danielson, president, Bridgestone Commercial Group, U.S. and Canada, BATO. "His insight, collaborative mindset and commitment to innovation will help our team continue to develop products and solutions that maximize uptime, improve efficiency and deliver best-in-class performance for our customers."
Saoud brings more than 20 years of leadership experience. Most recently, he served as president, global construction, agriculture and military for Commercial Vehicle Group, Inc. (CVG), a global supplier of a full range of cab and other vehicle related products for the global commercial vehicle market. Prior to his role with CVG, Saoud was president, filtration business unit, Cummins for the last seven years, the global leader in the design, manufacture, distribution and service of diesel and natural gas engines and related technologies.
Saoud earned a bachelor's degree from the University of Southern Mississippi, and an MBA from Vanderbilt University.