Aug 11, 2016 SÃO PAULO, Brazil
Bridgestone Launches New Tire and Retread Products for the Urban Commercial Trucking Segment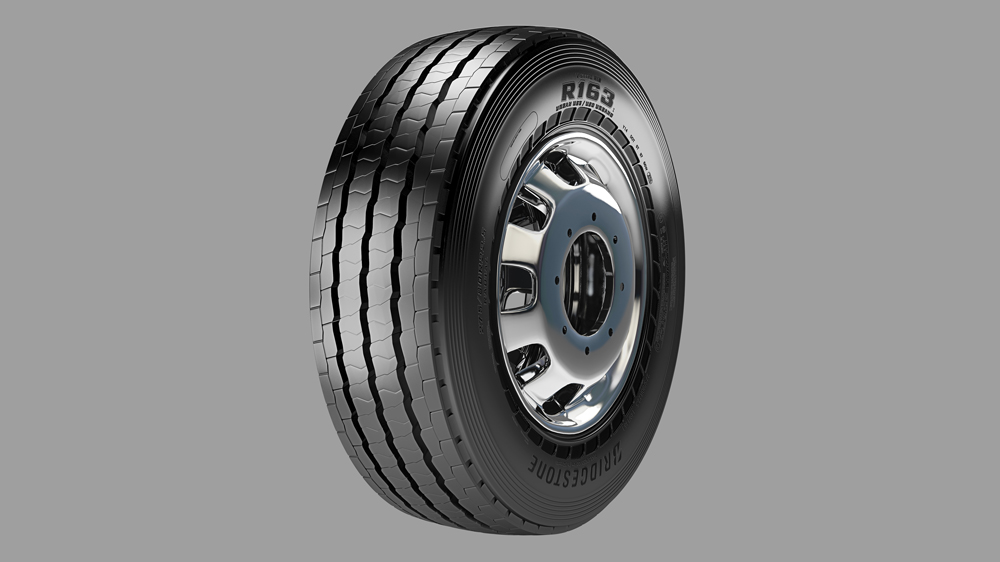 The R163 tire and the B163 Bandag retread represent the new generation of Bridgestone products completely focused on the life cycle of the tire
Bridgestone, the world's leading tire company and parent company for the Bandag brand, has just launched new products for the urban segment. The company has introduced the new Bridgestone R163 tire, featuring its exclusive and innovative Cooling Fin technology, which reduces the temperature of the tire beads. The product, which is fit for all axle positions, was designed to reduce the cost per kilometer and increase the retreading rate, providing customers with greater savings. In addition, the company has also introduced the Bandag B163, a retread developed exclusively for the R163.
The new Bridgestone R163 tire will offer performance, safety and affordability to users of radial urban tires. Its benefits include lower rolling resistance, better adherence to wet grip and excellent durability of the tire casing.
R163 Urban bus tire debuts Bridgestone cutting edge Cooling Fin technology on a Truck and Bus tire where it helps to reduce tire sidewall temperature up to 5C thus enhancing its bead and casing durability throughout its whole lifecycle (first life and its retread lives). Moreover, R163 also improves tire rolling resistance and thus the vehicle fuel efficiency versus its predecessor.
The Bandag B163 retread is part of the new generation of Bandag retreads, developed with the entire life cycle of the tire in mind in order to provide customers with an all-around solution.
"The launch of these products position the company competitively in a market in which we did not participate", said Concheta Feliciano, Marketing Director at Bridgestone. "The technology applied to these launches lives up to our high quality standards and offers improvements in energy efficiency that help preserve the environment and increase cost-effectiveness," she added.
The Bridgestone R163 tire is currently available in the 275/80R22.5 and 295/80R22.5 sizes, and the Bandag B163 retread is being marketed in 220, 230, 240, 250 and 260 mm widths.