Nov 14, 2016 Mexico City, Mexico
Bridgestone Introduces In Mexico: Ologic, An Innovative Technology To Reduce Environmental Impact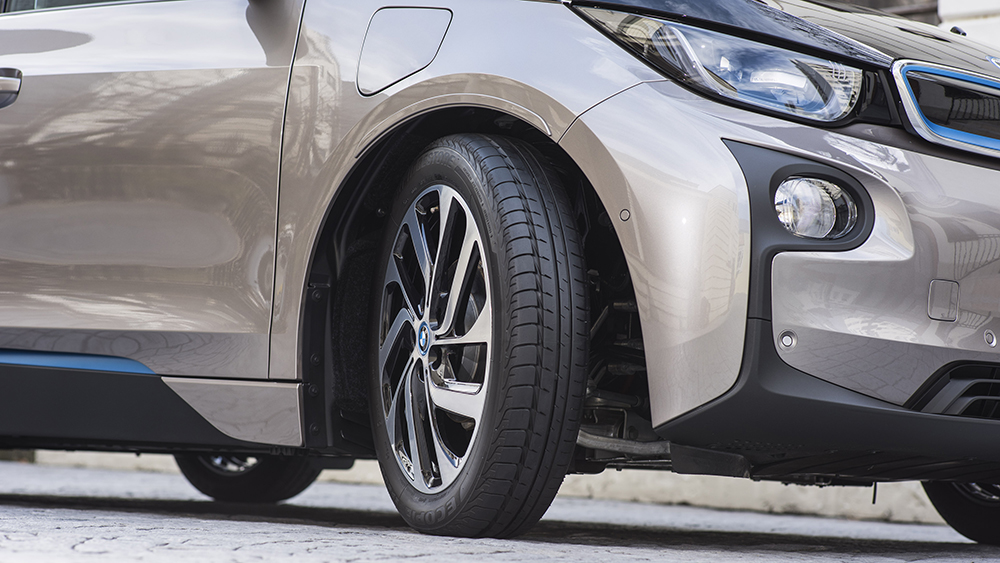 Bridgestone Ologic is designed to reduce the impact of CO2 emissions by boosting fuel economy
As part of its promise to serve customers with superior quality, Bridgestone, the world leader in tire manufacture, introduced its latest technology to the Mexican market: Ologic, a solution that improves fuel efficiency by reducing rolling resistance.

Ologic technology focuses its innovation on tire dimensions, taking advantage of the synergy of its large diameter, along with its unique design on a narrow tread. The result is a tire that offers significant improvements in aerodynamics and rolling resistance, while still providing superb grip in wet and dry conditions. In addition, the unique multicell rubber compound contains microscopic bubbles and grooves that help clear water from the tire more quickly, ensuring adequate contact with the surface.

Bridgestone R&D team found that the wider breadth of conventional tires gives excessive movement or deformation when driving. Contrary to this, the larger diameter implemented by Ologic, a higher inflation pressure -47psi - and a higher tension on the tread, significantly reduces the deformation of the rim, thus conserving energy that would otherwise be lost through internal friction, favoring the reduction of the resistance to movement.

Jorge Aguayo, Original Equipment Director at Bridgestone Latin America North, BS-LAN, said, "The Bridgestone Group has implemented a series of innovative sustainable initiatives, such as the development of 'ologic' next-generation tire technology, which produces an efficient use of fuel, and promotes business-based solutions to maximize the value we offer to our customers. At Bridgestone, we believe that investing in technologies such as 'ologic' and innovating business models is a key to future growth."
Alliance with the BMW Group
Due to all the advantages it offers and its low environmental impact, the Ologic technology is ideal for hybrid and electric vehicles. Such is the case of the alliance established with the prestigious German BMW Group, to equip its electric vehicle, i3.

To do justice to the efficiency and performance levels of the i3, the German firm demanded a totally innovative and unique concept for a truly original vehicle, instead of just a new tire. Bridgestone Ologic is the answer to that need.

"Ologic represents a tangible solution to the needs not only of the i3, but of all electric and hybrid vehicles that are available for mass market. When automobiles are equipped with tires developed with this technology, they increase their performance efficiency, without sacrificing comfort or safety. Undoubtedly, with the arrival of Ologic in Mexico, we will offer a great alternative to consumers and we will keep our place as the leading manufacturer in our country," Aguayo said.

Technology is currently available in two designs in Mexico: ECOPIA EP500 for BMW i3 tire size 155 / 70R19 and Potenza S001 for BMW i8 tire size 245 / 40R20 and 215 / 40R20 for rear axle, and 195 / 50R20 for front axle.

Bridgestone is committed to developing products that reduce fuel consumption and carbon emissions to the environment by supporting its promise to contribute to a better planet for present and future generations.