Nov 25, 2016 Esmeraldas, Ecuador
Bridgestone In Esmeraldas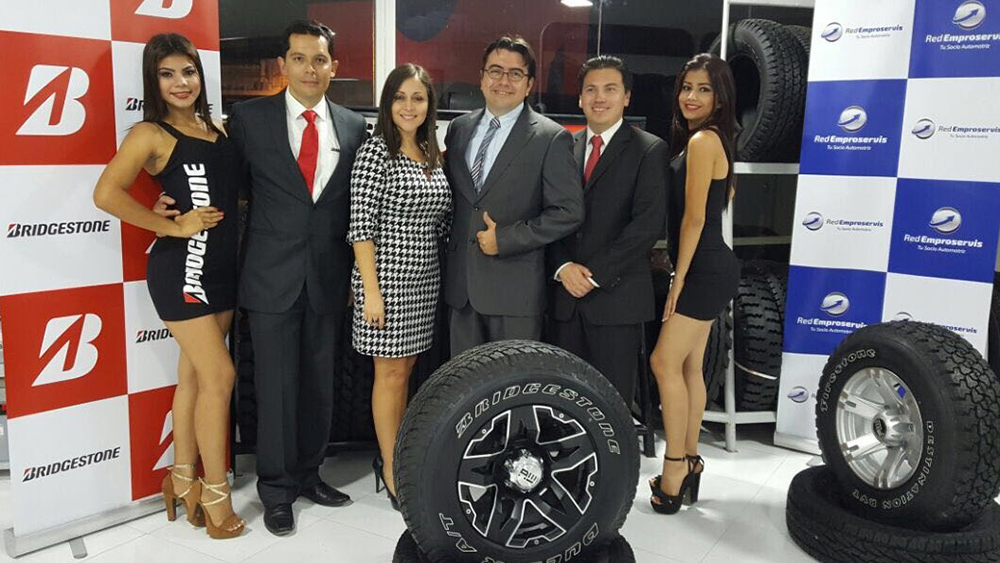 Red Emproservis Distributor celebrates the opening of its eighth Bridgestone Service Center in Ecuador.
Bridgestone, the world leader in tire manufacturing, and its distributor Red Emproservis, celebrated the opening of the first Bridgestone Service Center in Esmeraldas, Ecuador, which will offer high performance tires and quality automotive services in this area of the country.

The new service center is strategically located in Via Atacames KM 1, covering an area of more than 800 square meters with comfortable facilities, which will be focused on the care of light and heavy vehicles, with state-of-the-art equipment and highly qualified personnel.

Red Emproservis has the necessary elements to cover automotive maintenance requirements, including: enlistment, alignment, balancing, automotive mechanics, basic brake service, basic engine service, lubrication, and of course, a complete portfolio of tires for passenger, light truck, truck, agricultural and OTRs, among other services.

The opening ceremony was attended by Diego Dueñas, General Manager of Red Emproservis, as well as Miguel Pacheco, General Sales Manager for Bridgestone in Colombia and Ecuador, and Maria Fernanda Niño, National Corporate Accounts Manager, among other guests.

"The opening of our first Service Center in Esmeraldas represents one more achievement for the company. We will offer an excellent service option in the region, in partnership with the best suppliers in the automotive sector such as Bridgestone, to expand the national coverage of Red Emproservis," said Diego Dueñas, General Manager of Red Emproservis.

Miguel Pacheco, General Sales Manager at Bridgestone Colombia and Ecuador, said at the opening ceremony, "The continuous opening of Service Centers strengthens Bridgestone's commitment in the market, and increase the economic flow in the country, while offering a wide variety of products and service, as well as taking care of customer's integrity and safety."

In the framework of the opening of the Service Center in Esmeraldas, Bridgestone and Red Emproservis offered a 50% discount on alignment service, and a 3 x 4 offer in the purchase of Bridgestone tires.