Sep 16, 2016 Tokyo
Bridgestone Holds Seventh Annual Bridgestone Group & Global TQM Conference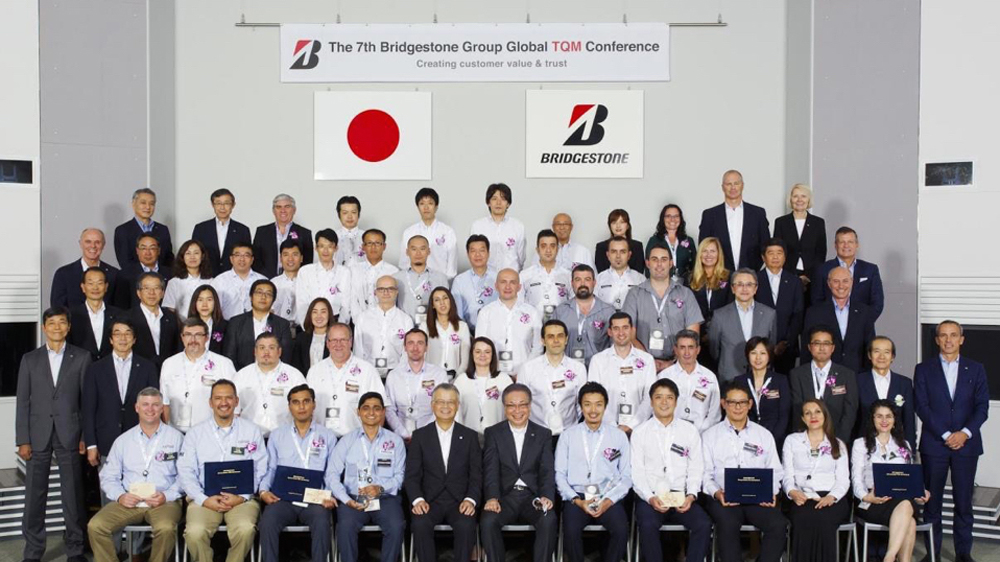 Bridgestone Corporation held its seventh annual Bridgestone Group & Global Total Quality Management (TQM) Conference on September 15, in Kodaira, Tokyo, Japan.
The conference, began in 2010, aims to strengthen TQM activities and enhance quality awareness of all Bridgestone teammates through sharing examples of improvements selected from each region and SBU with entire Group.
This conference was attended by approx. 250 Bridgestone employees from around the world, including Japan, the United States, Argentina, Costa Rica, Spain, France, Poland, Turkey, India, Singapore, China, Thailand, and South Africa. A total of 16 improvement activities selected from the entire group and 2 reference cases were presented. 4 TQM Awards and 4 Impression Awards were handed out at the conference to employees whose improvement activities were deemed to be superior and 2 out of 4 TQM Awards earned the Grand Prize to further invigorate activities of TQM.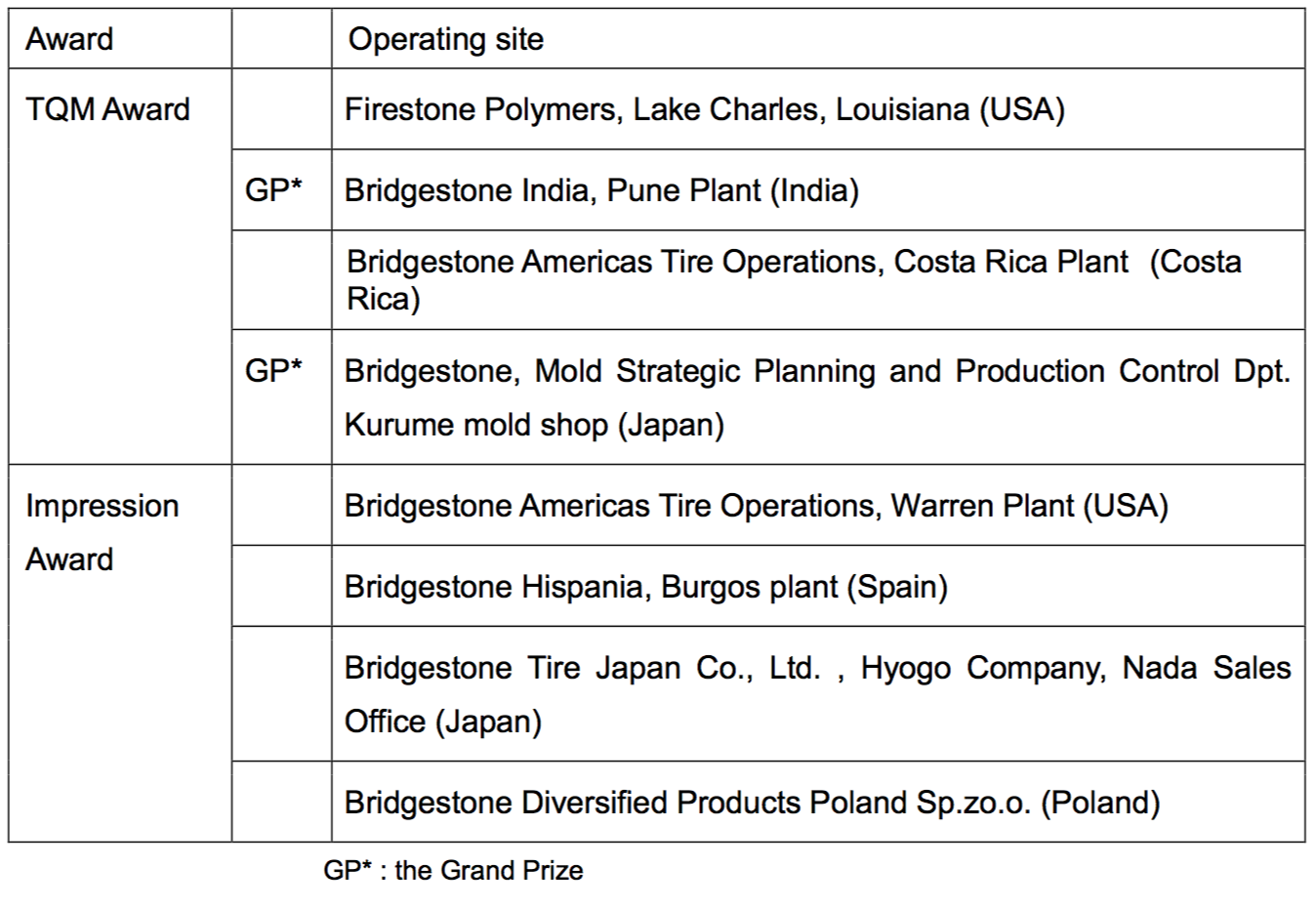 In 2015, the Bridgestone Essence Framework was completed with the formulation of the Quality Mission Statement, which empowers future direction for quality activities on customer's point of view. The theme of the conference this time was "Creation customer value & trust" which is the mission of the Quality Mission Statement.
Both now and in the future, Bridgestone aims to create customer value and trust by promoting improvement activities in which all employees will participate.