Nov 21, 2016 Bogota, Columbia
Bridgestone Colombia Receives Social Responsibility Certificate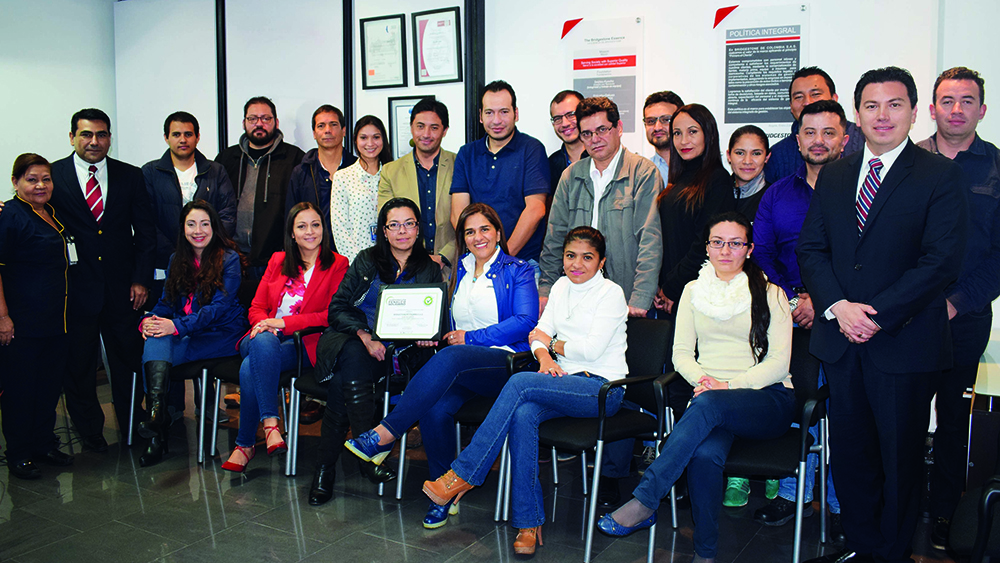 For the second consecutive year, the Company received recognition from Fenalco Solidario Corporation with an overall score of 83%, eight points above previous year.
Bridgestone, the world leader in tire manufacture, received for second consecutive year the 2016 Social Responsibility Certificate, in compliance with DiagnosticaRSE areas of interest, a tool developed by Corporación Fenalco Solidario Colombia. The certificate is awarded to companies with responsible management that make social responsibility a determining factor in the company's permanent actions, generating a change in Colombian society.

According to the previous year's score, Bridgestone Colombia increased its average by eight points thanks to the growth and strengthening of environment, community and society, customers and consumers, suppliers, employees and shareholders indicators, placing themselves at the Continuous Sustainability and Improvement stage.

"I am grateful to award Bridgestone Colombia as one of the companies with the 2016 Social Responsibility prize, after attesting its commitment to social, environmental, and economic management. I urge you to continue with such great work and continuously improve on each pillar of sustainability," said Gloria Londoño, Manager of Social Responsibility of Fenalco Solidario, when officially presenting the recognition in an emotional act with the participation of Bridgestone teammates.

Among the actions carried out by Bridgestone Colombia during 2015-2016 that led to gain the certification, were the implementation of environmental policies and their dissemination to interest groups. The company also provided training in environmental subjects and complied with consumer standards, in addition of promoting social and environmental actions by teammates and suppliers. The publication of its first Sustainability Report highlighted its vision and sustainability strategies, aligned with the objectives of sustainable development, among other international indicators.

"I would like to recognize our teammates in Colombia for the implementation of such positive social practices that have led the company to be rewarded again with this valuable certification. At Bridgestone, we are committed to being a responsible corporate citizen, so we will continue to work and bring innovative practices for the development of the Colombian society," said Gabriel Pichardo, Country Manager of Bridgestone in Mexico, Colombia and Ecuador when receiving the award.

Obtaining this certificate for Bridgestone Colombia is a reflection of the company's social spirit and its commitment to working constantly on projects that provide solutions and benefits for present and future generations.