Aug 18, 2016 Joliette, Québec, Canada
app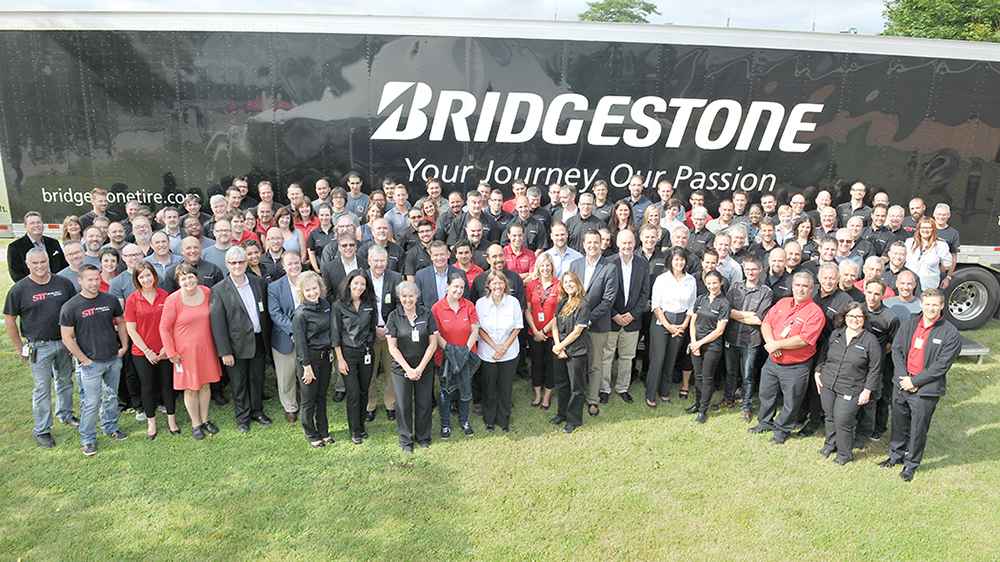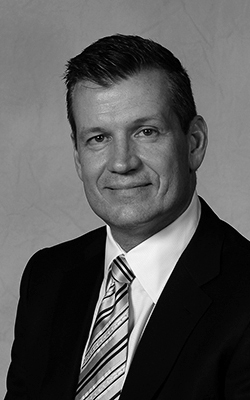 With its long-standing relationship to the Joliette community, as well as its commitment to environmental best practices, I know this plant will continue to showcase the values and priorities of Bridgestone Americas for many years to come.

Gordon Knapp, Chief Operating Officer, Bridgestone Americas, Inc. and Chairman, Chief Executive Officer & President, Bridgestone Americas Tire Operations

Click to Tweet
Company kicks off significant investment in Canadian market while honoring 50 years of operational excellence
Bridgestone Canada Inc. (Bridgestone) today celebrated the 50th anniversary of the opening of its passenger and light truck tire manufacturing facility in Joliette, Québec. The event also included an official groundbreaking ceremony for the plant's upcoming expansion, which is part of a five-year investment that could total upwards of CAD$300 million (approximately $250 million USD).
"I'd like to congratulate the Joliette teammates and retirees on their hard work and contributions to the plant's success," said Gordon Knapp, Chief Operating Officer, Bridgestone Americas, Inc. and Chairman, Chief Executive Officer & President, Bridgestone Americas Tire Operations. "With its long-standing relationship to the Joliette community, as well as its commitment to environmental best practices, I know this plant will continue to showcase the values and priorities of Bridgestone Americas for many years to come."
"Today is a momentous day for all of us at the Joliette Plant and across Bridgestone Canada, as we celebrate 50 years of operations and break ground on this pivotal expansion, which will allow us to grow to meet the emerging needs of our customers," said Robert Verreault, Joliette Plant Manager. "We'd like to thank the Joliette community for its support over the past 50 years, and we're excited to begin this next chapter in our plant's history."
Verreault was joined at the event by several Bridgestone leaders, including Gordon Knapp, Chief Operating Officer, Bridgestone Americas, Inc. and Chairman, Chief Executive Officer & President, Bridgestone Americas Tire Operations; Jan Steinmetz, Chief Human Resources Officer, Bridgestone Americas, Inc.; Barry Owens, Vice President, Manufacturing, BATO; and Mitch Burke, Executive Director, Consumer Manufacturing, BATO. Other attendees included Gabriel Ste-Marie, Joliette Federal Deputy; and Alain Beaudry, Mayor of the City of Joliette.
Constructed in 1965 as a Firestone plant, the Joliette Plant started its operations in 1966. Specializing in the manufacturing of passenger, SUV and light truck tires, the plant celebrated the production of its 150 millionth tire in 2014. With 1,300 teammates, the Bridgestone Joliette Plant is the largest private employer in the Lanaudière region.
The multi-phase expansion of the facility will help the plant meet market demand, as well as increase productivity and enhance the plant's global competitive position. New technologically advanced equipment will be phased in over a five-year period in an effort to help the plant support the significant North American markets and contribute to improved tire performance. The overall project will help increase plant capacity by 3,000 tires per day to bring daily production to 20,000 tires per day by 2023.
"Our investment in updated equipment and improved manufacturing processes reflects our ongoing commitment to identifying new, cost-effective and innovative ways to serve consumers, dealers and original equipment manufacturers," said Verreault. "Canada continues to represent an important market for our company, and this investment represents a tremendous opportunity for Bridgestone, Joliette, the Lanaudière region and the North American markets by enhancing the long-term viability of this facility."
The Joliette facility is one of the Bridgestone group's most environmentally sustainable plants. The plant team has achieved numerous awards, including the Regional Pride Award given by the Joliette Chamber of Commerce, Productivity Improvement Award and Business of the Year Award by the Fédération des Chambres de commerce du Québec, Grande Mention at the Grand Prix Québécois de la Qualité from the Government of Québec, Silver Award for Quality at the Canada Awards for Excellence, and Recyc-Québec Certification – Gold Level 3 certification given by the Government of Québec to companies that recycle more than 90 percent of their waste.