Jun 29, 2016 ZARZAL, Colombia
Bridgestone and Llantotas Open a New Service Center in Valle Del Cauca, Colombia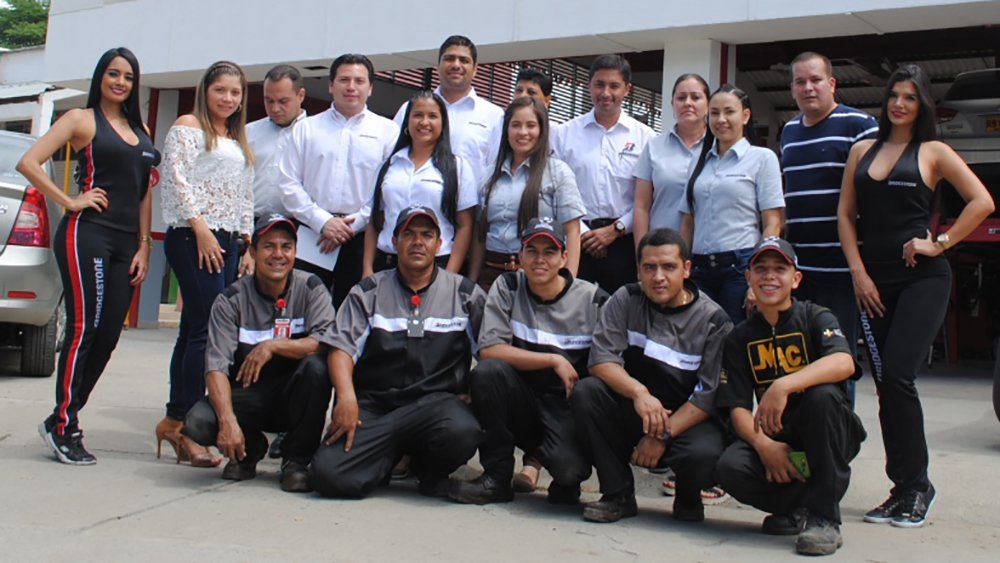 We aim to open one hundred stores in the country in five years. I'm so proud to say that we started successfully beside a great business partner

Miguel Pacheco, General Sales Manager for Bridgestone Colombia
Bridgestone, the world leader in tire manufacturing and other diversified products, recently celebrated the opening of a new service center in collaboration with its dealer Llantotas in the municipality of Zarzal, Valle del Cauca. This Colombian authorized distributor will offer services for alignment, balancing, lubrication, brakes, and washing, as well as the sale of Bridgestone and Firestone tires for car, van, truck, agricultural and industrial machinery. Llantotas also has another store in Tuluá and will open soon another in Pereira.
This new store is strategically located on the main road leading to Cali, and its opening impacts the municipalities of Roldanillo, Versalles, Union, Bolivar, Toro, Obando and La Victoria. All of them benefit from a large portfolio of products and services for all private and public vehicles. In addition, Llantotas has a highly qualified staff and the tools to provide a fast, timely and efficient service.
"The opening of the new service center represents progress for the region. It helps to generate jobs and contributes to the development of the national economy, and principally provides a new option for having a world-class service center for cars and vans operated by a highly qualified staff", said Miguel Pacheco, General Sales Manager for Bridgestone Colombia. "This opening helps make Bridgestone the number one in the country and become industry leaders in Colombia. To make sure this happens, we aim to open one hundred stores in the country in five years. I'm so proud to say that we started successfully beside a great business partner", said the manager.
With this opening, Bridgestone and its dealer's network seek to increase the economic flow in the region and contribute to competitiveness in the market, and reaffirm its commitment to provide customers the best products and services among several service centers in the country.