Dec 26, 2016 Mexico City, Mexico
Bridgestone And Grupo Arca Celebrated The Reopening Of A Service Center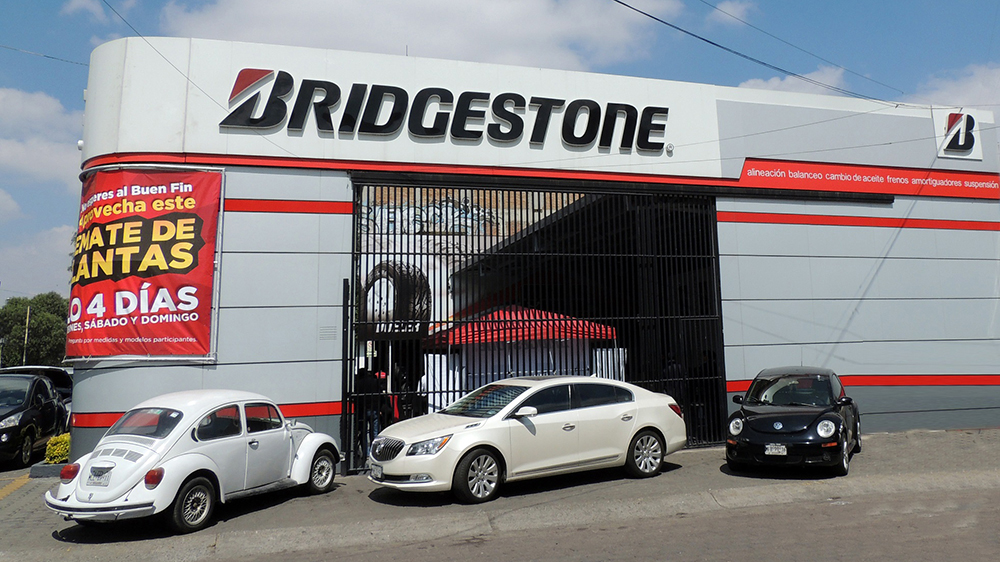 New innovative concept that will offer a Premium experience to customers through unique elements in design
True to its ideal of innovation, Bridgestone, the world leader in tire manufacture, together with its distributor Grupo Soluciones Arca Automotriz, presented a unique design concept focused on customer satisfaction.

New concept was introduced through the reopening of Arca Izcalli Service Center, located in Avenida 1°de Mayo No. 407, Centro Urbano, Cuautitlan, Mexico. The implementation of this new and bold Bridgestone design highlights a clear difference, considering the establishment of both physical and intangible conditions to offer a superior experience to the BOSS

"We are proud to introduce this important transformation, which is a unique bet on the future, in partnership with Grupo Arca, one of our distributors that has shown an extensive growth and development in its business models," said Daniel Benvenuti, President and Managing Director of Bridgestone Latin America North, BS-LAN. "Both, innovation and customer satisfaction, are part of our fundamental pillars, which today are highlighted when offering a different experience to our consumers," he stated.

Bridgestone developed this novel concept after conducting specific studies and receiving valuable feedback from its customers. This implementation seeks to involve customers in a Premium experience through the use of key factors, such as: evolved design elements, more prominent classic morphologies, the use of fine materials, great lighting effects, in addition to high comfort and service, among others great novelties linking the customer to the Bridgestone world.

"Celebrating the opening of Arca Service Center under the unique Bridgestone brand represents a great achievement. We welcome customer who demand integral solutions for their safety through high quality products and state-of-the-art equipment, supported by highly qualified consultants and technicians," said Raúl Castillo, General Manager, Arca Automotriz.

This unique concept in Latin America has been installed in Mexico, selecting Arca Izcalli Service Center, an establishment built on 800 square meters, where it will offer high and ultra-high performance tires for passenger and light truck.