Oct 11, 2016 São Paulo, BRAZIL
Bridgestone and Cultura Sustentável Release the Recicla Pneus Project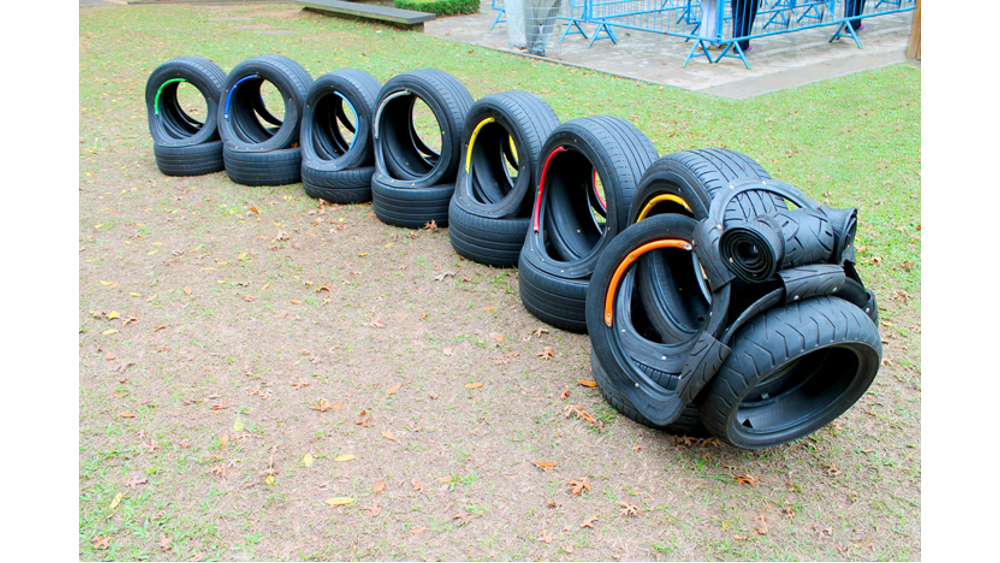 The action will feature a traveling exhibition in São Paulo subway stations and workshops in public schools
Sponsored by Bridgestone and promoted by Cultura Sustentável, the Recicla Pneus [Tire Recycle] exhibition arrives at the subway stations of São Paulo showing the tire history, a so essential product in people's lives, and different possible destinations after its useful life. Result of the work and research of the artist Daniel Beato, the project has the support of the Department of Culture of the State of São Paulo, through the Program of Cultural Action – ProAC. The República subway station will be the first stop of the show. The exhibition will be at the station between October 10 and November 11.

Raising awareness of the public's responsibility with the environment is one of the exhibition' purposes. The show presents several methods to reuse the waste tire. The artistic use of the tires can also be checked at Recicla Pneus. Daniel Beato, Product Ecodesigner, started the development of handmade technologies with reuse of tires in 2001, still attending Faculdade de Belas Artes of São Paulo. Since then, he has been dedicated to the creation of parts that reframe the main use of the tire. The result of these years of work can be seen for the first time in this authentic and spontaneous show.

In addition to the show, the project has tires Recycling Workshops in public schools. "We will attend more than 2,000 children, in the capital of São Paulo, teaching to transform the tire into toys and, especially, teaching the importance of the correct waste disposal", reports Ana Carolina Xavier, project curator.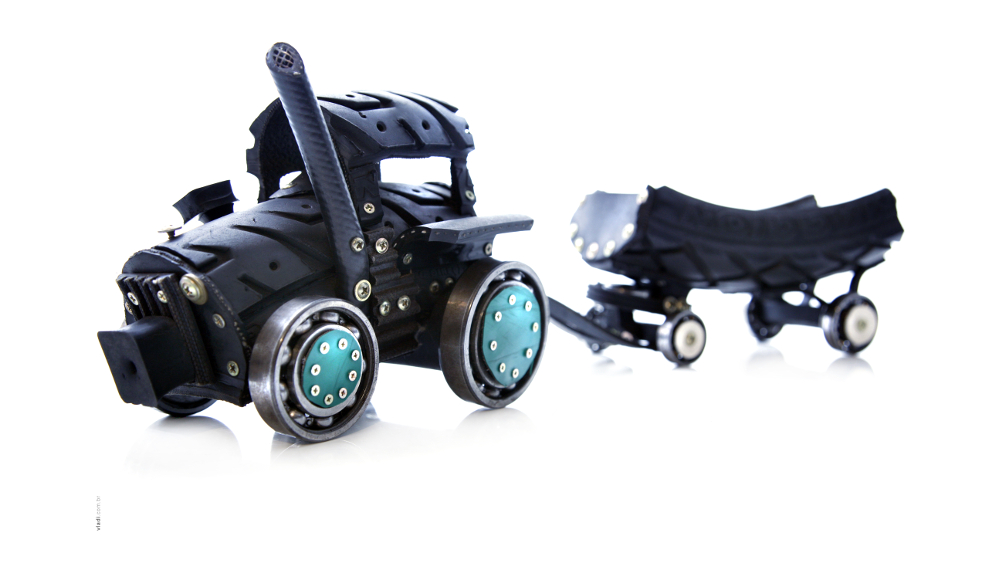 In Brazil, the tire industry promotes reverse logistics of tires produced in the country. Since 1999, 3 million tons of waste tires have already been collected and properly destined - corresponding to 600 million walking tires. According to Rodrigo Hallack, Manager of Corporate Affairs at Bridgestone Brazil, "support for the Recicla Pneus project is a way to raise awareness of tire disposal possibilities after conventional use and promote post-consumer responsibility".

The waste tire is used as an alternative fuel in the manufacture of cement, reducing the emission of CO2, can also be applied on multi-sport courts floor, road paving, shoe soles manufacturing, sealing rubbers, rain pipes, industrial floors, in addition to car mats.

"It is very rewarding to contribute to the dissemination of such projects. Brazil has an active national solid waste policy, and it is the duty of society as a whole to do its part to generate the minimum of waste and reuse it by turning it into art", says Ana Carolina.