Jan 21, 2016 NASHVILLE, Tenn.
Bridgestone Americas Announces New Director of Brand Marketing
Justin Reinke to strengthen company's consumer brand-building efforts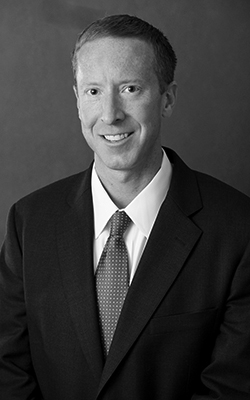 Bridgestone Americas (Bridgestone) today announced that Justin Reinke has been named Director of Brand Marketing for the Bridgestone Americas Tire Operations Consumer Tire Marketing team. This role previously was held by Amber Holm, who recently was promoted to Vice President of Brand Marketing, U.S. and Canada, for Consumer Replacement Tire. Reinke will lead the company's brand-building efforts to develop stronger marketing programs and drive continuous improvement.
"Justin will be a key player for Bridgestone and the Consumer Tire Marketing team," said Philip Dobbs, Chief Marketing Officer, Bridgestone Americas Tire Operations. "With his experience in consumer product brand management and track record of driving successful results, I am confident that he will help us continue to strengthen the Bridgestone and Firestone brands on a global level."
Reinke began his career at Whirlpool Corporation, where he spent 12 years in various product marketing and management roles of increasing responsibility. Reinke then moved to the role of Director – Aftermarkets Business at SVP Worldwide (Singer, Viking, Pfaff Sewing Machines), followed by his most recent position of Director – Refrigeration Product Marketing at Samsung Electronics. Reinke earned a Bachelor of Arts degree in marketing from Michigan State University and a MBA in management from the University of Notre Dame.
For more company news, visit BridgestoneAmericas.com.